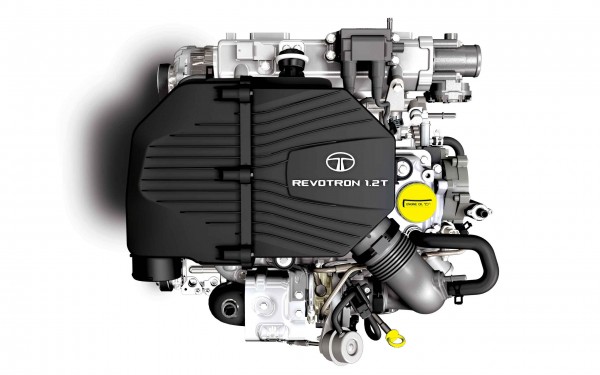 Tata Motors announced the launch of the REVOTRON Series, the next – generation Petrol engine family that will power its future models. Tata Motors unveiled the first petrol engine from its REVOTRON series – the Turbocharged Intercooled Multi-point Fuel Injected (MPFi) Petrol Engine, REVOTRON 1.2T which will power the upcoming Vista Falcon 4 & Manza CS Falcon 5.
The name REVOTRON is an amalgamation of Revolution and the French word "tronel", which means "balance".
The REVOTRON Series has been designed based on extensive feedback from car owners, enthusiasts and expert drivers from across the globe. The engines have undergone extensive testing in gruelling climatic conditions in India as well as in countries like the UK and Korea. The company has worked closely with engine consultant AVL (Austria) and other technology partners like Bosch, Honeywell, Mahle and INA to build a robust and refined engine.
 REVOTRON 1.2T has been tested for global standards along with a testing car by TEnergy of Korea to ensure that the engine performance is best-in-class. The REVOTRON series will include 3-and 4-cylinder petrol engines to offer superior performance as well as high fuel efficiency to our customers.
The new engine is incorporates technologies like multi-drive modes which offers the best of economy and driving pleasure, Advance Engine Management Systems (AMS) which provides precise control for vehicle performance and emissions.
The 1.2 REVOTRON engine is equipped with a HighBoost Turbo-Charger delivering 85PS @ 5000 RPM & 140 Nm @ 1750-3500 RPM.
Summary of REVOTRON Engine Series
Revolution in Performance
Turbocharged Multi-Point Fuel Injected (MPFi) Engine delivering 85 PS @ 5000 RPM and 140 NM @ 1750-3500 RPM
Multi-drive mode for better throttle response
Advanced catalytic converter reducing toxic emissions
Revolution in Refinement
Light weight and powerful
Extremely silent engine
Drive by wire technology for enhanced drive experience
Low friction crank case for minimised NVH
Smart Electronic Control Unit for precise control
Revolution in Economy
Low weight but high strength for a long lasting engine with Low maintenance
8-Hole fuel injector for efficient combustion
Multi-drive mode for maximum fuel efficiency
Click to download the specification sheet