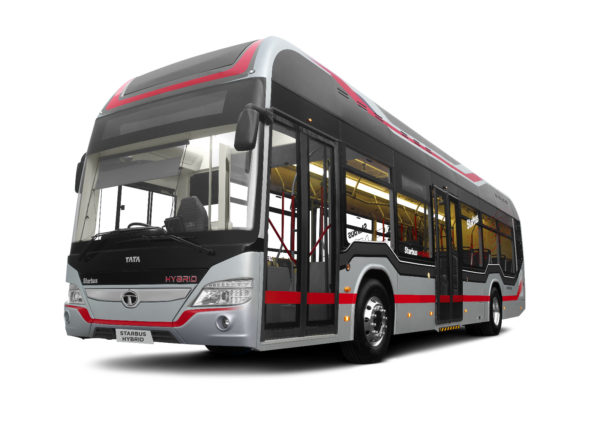 India's largest bus manufacturer Tata Motors, unveiled the future of mass public transportation at the company's Pune plant. Tata Motors unveiled several new models, also launched the Electric portfolio and LNG bus.
Starbus Electric 9m, the Starbus Electric 12m and the Starbus Hybrid 12m buses were introduced and a range of Smart Buses For Clean & Green Cities were displayed.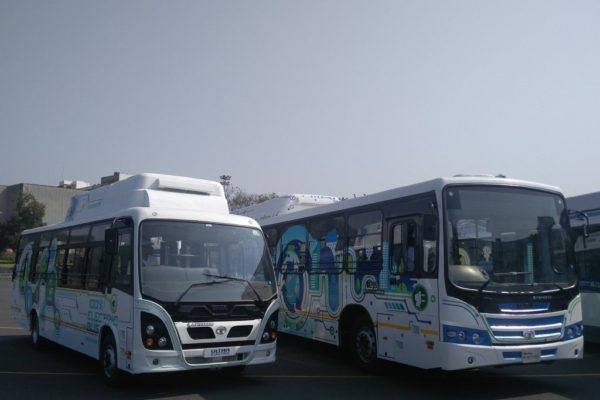 The electric bus is built on the Ultra platform and is available in two variants – 9m and 12m with Semi-Low Floor (SLF) of 650mm. These buses are fitted with CCTV cameras, Intelligence Transport Systems (ITS) for public information and GPS.
Taking a leap, the company also showcased the country's first Fuel Cell Bus (12m), LNG Powered bus (12m), and 18m Articulated Bus.
The country's first 'ZERO EMISSION' Hydrogen Powered Starbus Fuel Cell bus is a zero-emission mass transport solution, for inter-city commute and has been developed in partnership with ISRO (Indian Space Research Organisation).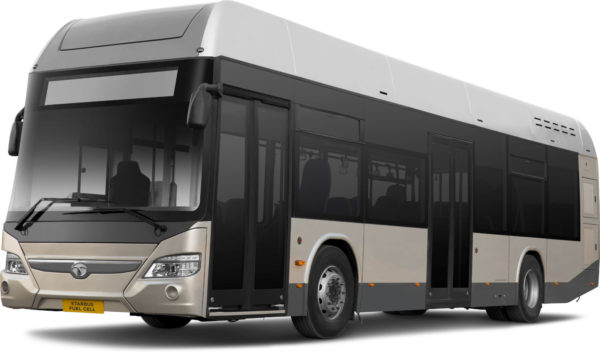 Combining hydrogen gas and oxygen, the Starbus Fuel Cell in turn produces electricity to power the electric motor, with water and heat as a by-product, for Zero tailpipe emission.
Tata Motors currently designs, develops and manufactures its buses in Pune, Dharwad, Pantnagar and Lucknow.
Besides its partnership with ACGL of Goa for bus bodies, Tata Motors also has a joint venture with Marcopolo S.A. of Brazil, one of the largest bus body manufactures' in the world, for fully built bus (FBV) solutions.
Tata Motors Articulated Bus (18m) is designed to carry more passengers (120+ versus 50-80), owing to its body design. The bus was also showcased at the 2016 Auto Expo. Articulated Bus can in turn scale up pphpd (passengers per hour per direction) without increased investments in infrastructure.
Articulated buses are most suitable for Bus rapid transit system (BRTS) as they have higher capacity and can thus carry more passenger per hour per direction.
Smart Buses, For Clean, Green Cities by Tata Motors
Country's first Fuel Cell bus (12 m)
Country's first LNG bus (12 m)
Articulated Bus (18 m)
Amritsar BRTS Bus (12 m)
Best AMT Bus (12 m)
Tata also Showcased Green last mile Electric vehicles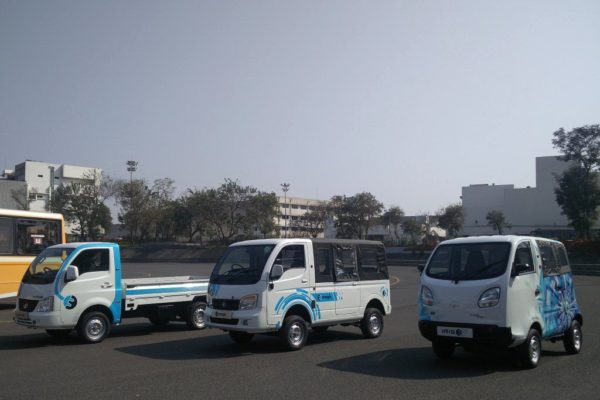 Super ACE E.V
Magic IRIS E.V
Magic E.V.
They are prototypes and could be launched in future to meet the future emission standards.