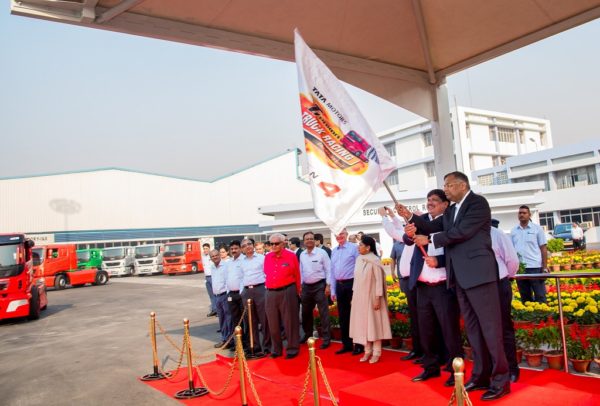 Tata Motors flagged off specially developed Prima Race Trucks, built for the 4th edition of Tata Motors T1 Prima Truck Racking Championship at the Jamshedpur plant.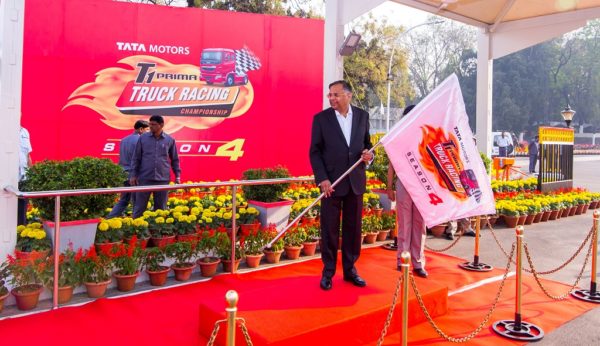 The trucks were flagged off, by the newly appointed Tata Group Chairman, Mr. Natarajan Chandrasekaran on the 178th birth anniversary of Tata group founder, Jamsetji N Tata.
 Founder's Day is celebrated on March 03 across the Tata Group to memorialise the life of the Tata group Founder Jamsetji Nusserwanji Tata and his contribution to India.
Considered as the F1 of Truck Racing in India, the T1 PRIMA TRUCK RACING CHAMPIONSHIP is a grand spectacle of Tata PRIMA race trucks battling it out against each other.
Having kicked-off TRP 2.0, under a new theme of 'Junoon-e-Trucking', Season 4 will once again see Indian truck drivers compete against each other for ultimate glory.
TRP 2.0 is one of the country's most comprehensive motorsports driver training and selection programs conceptualized and conducted by Tata Motors. Through TRP, Tata Motors is training Indian drivers to excel in the sport and in their respective professions.
 Season 4 of the T1 PRIMA TRUCK RACING CHAMPIONSHIP on Sunday, March 19, 2017, at the Buddh International Circuit (BIC), Greater Noida.
The Jamshedpur truck complex is the hub for production of the Prima trucks. The T1 Prima Truck is designed for racing and come with a number of enhancements to improve performance and safety.