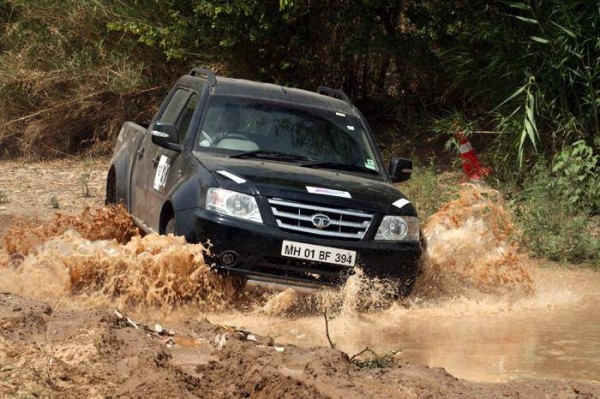 Tata Motors has made an official announcement of venturing into the Australian market. The company has appointed Fusion Automotive as its new distributor which will hold rights of exclusive marketing and distribution of the Tata Motors vehicle in Australia.
To start with Tata Motors will introduce a range of light commercial vehicles mainly pick-ups. The Xenon would be the first product and will be offered in 4×2, 4×4, single and crew-cab variants. The Xenon is powered by a 2.2 L Dicor engine is equipped with a specially designed turbocharger using Variable Turbine Technology (VTT) and develops 140 PS power and 320 nm torque.
Fusion Automotive has 100 years of automotive experience and is based in Melbourne, Victoria. The Australian company will appoint dealers across Australia and plan 13 of them by end of 2013. In the next 12 months the company plans to set-up 25 dealers expanding its reach across Victoria, New South Wales, Queensland, South Australia and Western Australia.
Tata Motors is looking a new geographies to expand its footprint and become a larger global player. The company has 5 main stream models in the passenger car segment and we could expect the Safari Storme to make its entry in the near future.