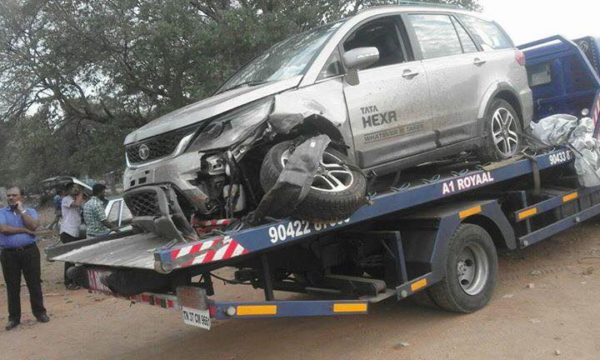 Tata Motors launched the Hexa SUV in January, and we now have the first crash reported in Coimbatore, Tamil Nadu just weeks after the launch.
Pictures of the Hexa crash have emerged on Facebook which are of the top-end AT variant.
The vehicle which belongs to TAFE showroom was been driven at high speeds excess of 100 km/h and the prospective customer lost control of the vehicle while negotiating a turn.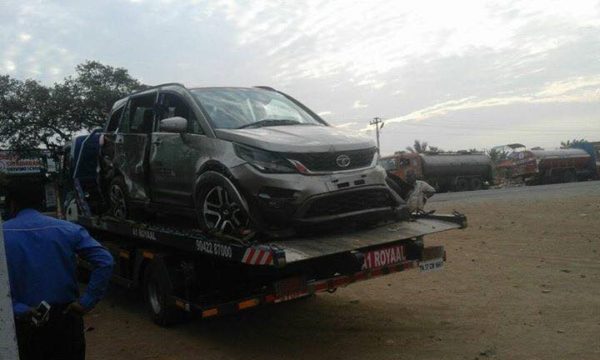 According to the eyewitness the driver must have got confused with the brake and accelerator pedal and might have stepped on the accelerator pedal instead of brake which caused the vehicle to go out of control and crashed into a road-side shop.
The good part was that the occupants inside the vehicle did not suffer any injury and walked out unscratched.
The top end XTA variant Hexa is equipped with six airbags. The front impact made the dual front airbags open, which saved the occupants from front injuries while the side airbags did not deploy.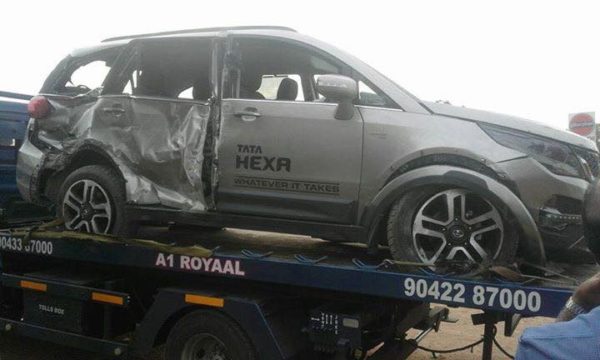 The vehicle has been damaged considerably with the front left tyre broken and rear right side receiving destruction. The positive side from the crash proves the strong build quality of the Hexa.
A good learning from here is one should not take safety measures granted. We should always wear seat belts inside the car while travelling which prevent the occupants from being tossed around in the vehicle when it goes out of control.
Wonder what must be the repair cost?
Also read – Tata Motors launches Hexa, starting at Rs. 11.99 Lakhs