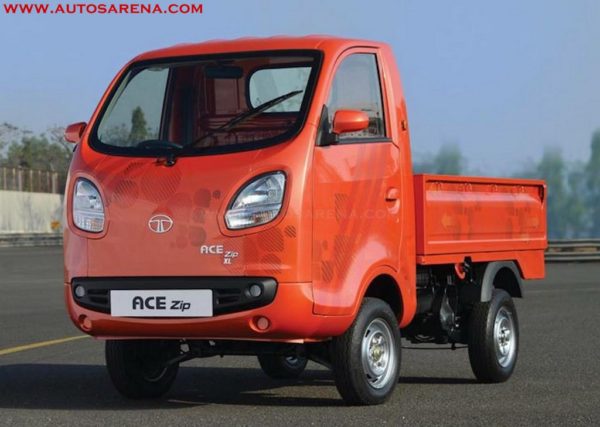 Tata Motors Ace Zip XL launch is expected very soon as the vehicles have started reaching dealerships. The Ace Zip XL has been spotted at multiple dealerships in India and we have also managed to get a copy of the brochure.
Tata Motors had showcased the Ace Zip XL at the 2014 Auto Expo and had announced the immediate launch. However the product is being launched in 2017, a good 3 years delay since the concept was unveiled in 2014.
The Ace Zip XL comes with a 15% longer load body compared to the Ace Zip and measures 1927mm (6.3 feet).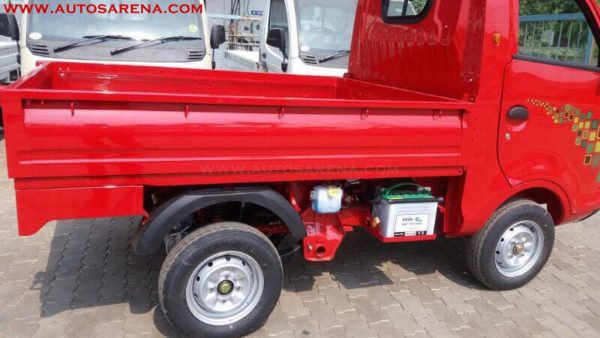 The Zip XL is powered by the same Single cylinder, naturally-aspirated, water-cooled engine but has been tuned for more power and torque.
The engine is BS4 complaint and develops 9.3kW (12.47 Hp) @3000 rpm and max torque of 38 Nm @1200-1800 rpm. The SCV comes with a TA 59 Synchromesh 4 speed gear box and Single plate dry friction diaphragm type clutch.
There are no changes to the suspension and the SCV comes with 145/80 R 12 LT 8PR tyres.
The Zip XL measures 3369mm in length, 1480mm in width, 1810mm in height and has a wheelbase of 1650mm. Ground clearance is 150mm and has a max GVW of 1310 kgs and 710 Kerb weight.
The load body dimensions are 1927 (6.3 feet) X1480 (4.9 feet) X 300 (1 feet). Turning radius is 3.5 which help in easy turning especially crowed roads and narrow lanes.
The Ace Zip XL will be available in 5 colors and comes with a warranty of 2 years and 72000 kms.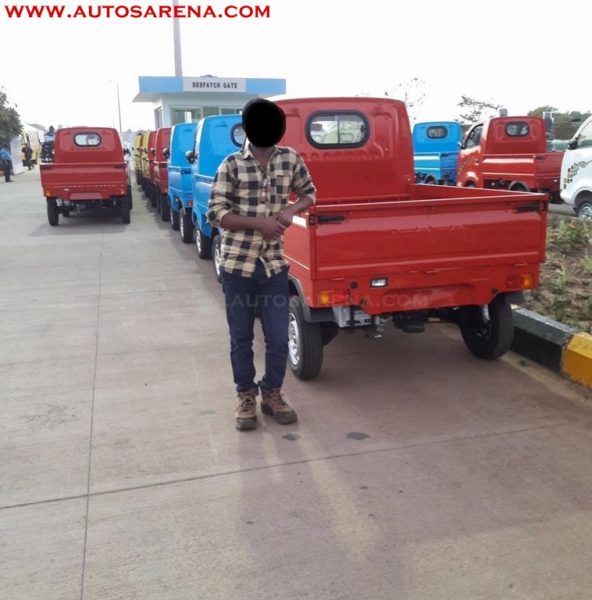 The vehicle is best suited for carrying light load which is larger in dimensions for suitable for e-commerce, gas cylinder, milk, large water bottles (packaged water), white goods and fruits/vegetables.
Prices will be updated soon.
Also read –
Tata Ace XL, Ace Mega XL and Ace Zip XL launch in April 2017