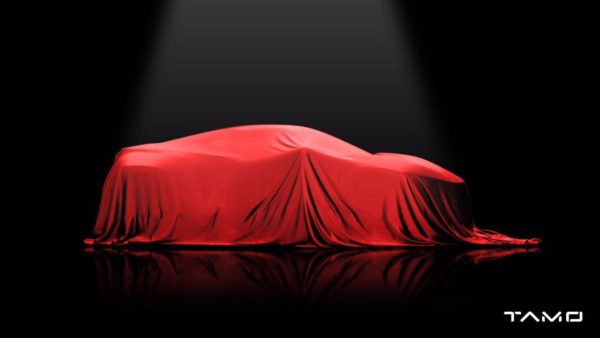 Tata Motors new performance sub-brand Tamo, has dropped a teaser of the new sports car concept Futuro which will be unveiled at the 2017 Geneva Motor Show in March.
TAMO twitted – The excitement is palpable as we are getting closer to March 7th! Any guesses which part of the car this is? #TAMO #genevamotorshow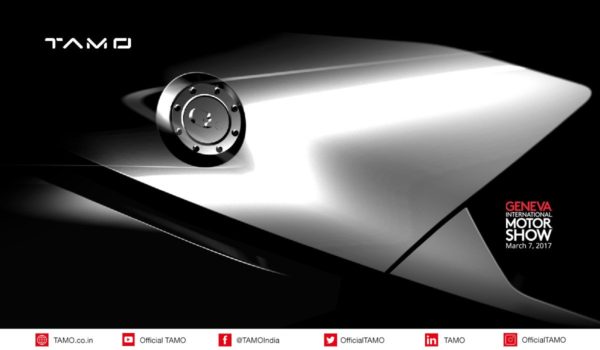 The company which launched the brand a few weeks back will launch limited models under the TAMO brand and will be used a platform for testing future technologies and products.
The brand It will act as an incubating center of innovation towards new technologies, business models and partnerships in order to define future mobility solutions.
The Tamo Futuro is expected to be a sports car with a mid-engine and will be based on the Tata X1 platform. Under the hood the car will be powered by 1.2-litre Revotron turbocharged petrol engine which is tuned to develop more than 180 Hp.
The Futuro's chassis construction is developed by Italian car designer Marcello Gandini, who has worked on iconic cars like the Lamborghini Miura and Lamborghini Countach.
We believe the Futuro has the potential to kick start a new performance segment tin the Indian market and wil l take on the likes of DC Avanti.
Tata Motors have announced the production model of Futuro to go on sale in mid-2018 and will be priced around Rs. 25 lakhs.
Tata Motors is aiming to be amongst the top 3 passenger vehicles by 2019, in India and the company will have to re-invent themselves to take on the likes of Mahindra, Hyundai and Maruti Suzuki.