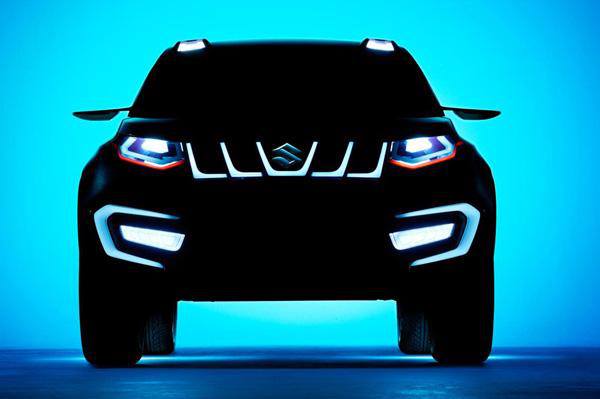 Suzuki iV-4: Compact SUV concept model to be unveiled at the 65th IAA Frankfurt Motor Show
Compact SUVs seem to be the next big segment in the Global Auto scene. Japanese small car specialist, Suzuki is all set to unveil its small SUV at the upcoming Frankfurt Motor Show in September.
Suzuki will unveil the iV-4 concept which will form the base for the upcoming compact SUV. The introduction of the compact SUV iV-4 concept shows an indication of the direction the company is progressing in the future to increase its presence in the SUV space.
 Developed with a theme – "Grab your field" –, the concept model symbolizes the basic ruggedness of an SUV and also inherits the new design language of Suzuki with a clam shell shaped hood and the front grille divided into five which imparts a modern look.
The compact SUV iV-4 will be unveiled on 10 September at the Suzuki press conference.
Other Suzuki models on display will be the Alto, Splash, Swift, Swift Sport, SX4, New SX4, Jimny, Grand Vitara and Kizashi.
India connection
The new iV-4 SUV is going to be a crucial for Maruti Suzuki, the Indian arm of the company and will help the company enter the compact SUV segment which has seen the highest growth in the last 12 months. It will be pitted against the Ford EcoSport, Renault Duster and Nissan Terrano.
Honda is also working on a compact SUV (Urban SUV) which will hit the Indian shores in 2014.
Maruti Suzuki are you ready to Grab your field?