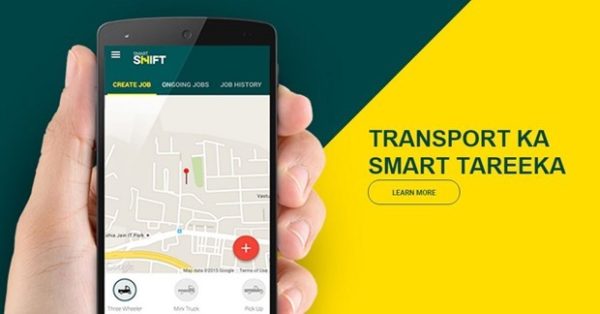 SmartShift, an aggregator for cargo owners and transporters mentored by Mahindra Group celebrated its first anniversary in intra-city logistics space. A preferred choice for over 10,000 stakeholders, it has been clocking over 1200 every day and aims to create a community of 1 million stakeholders within 3 years.
SmartShift combines the process, governance and discipline of a large mature business with the tenacity, nimbleness and fierce competitiveness of a start-up. Currently operational in Mumbai and Hyderabad, the young team strongly leverages the multi-disciplinary mentorship of the Mahindra group and an unmatched privileged access to 150 Mahindra group companies, working as a seamless logistics solution partner in the 'One Mahindra' ecosystem.
Speaking on the occasion of SamrtShift's first anniversary, Kausalya Nandakumar, CEO SmartShift, said, "Over the last one year SmartShift has become the preferred choice for transporters and customers alike by consistently delivering on its customer value proposition of enhancing the spirit of entrepreneurship amongst transporters and enabling an improved business productivity amongst its customers. Going ahead we will continually focus on nurturing customer relationships and moving beyond mere transactional business, to add significant value to the lives of our customers."
Since its inception in October 2015, SmartShift has continuously strived to deliver enhanced business productivity for its stakeholders. Towards its endeavour of "Business ko Lift Karo", it has tied up with various collaborators such as Lendingkart, who provide collateral-free loans to business owners; Mahindra Insurance Brokers Limited who provide discounts on vehicle insurance and Indian Oil Corporation Limited to provide fuel incentives to transporters. As part of building long-term relationships with transporter partners, SmartShift organises the "SmartParivar Sammelan" programmes biannually; recognising the contribution of transporters in delivering value to the customers and community.