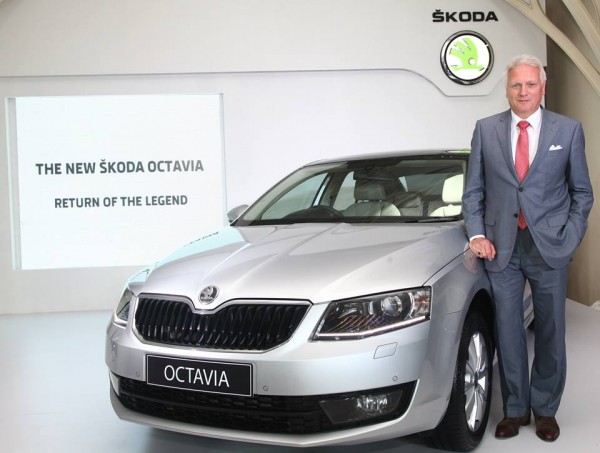 Return of the legend, says Czech automaker Skoda. The Octavia makes a comeback in the Indian market after being discontinued for 3 years. Skoda will introduce the latest generation of the new Octavia in the Indian market during the festive season which is based on the MQB platform.
Skoda India unveiled the new Octavia at an event held in Mumbai and announced the start of production. Skoda has begun production of the new Octavia at the Aurangabad plant.
The Octavia is the bestselling model and also launched the Skoda brand in the Indian market. The new sedan well technically it's a liftback (also known as a hatchback) will boast of great roominess, latest technology, high functionality and will offer the best value for money.
The Octavia is going to play a very crucial for the automaker to bring back its lost confidence and enhance its image in the Indian market. The car will also help the company to increase its sales which has seen a big dip in the recent years.
Even the Škoda CEO Prof. Dr.h.c. Winfried Vahland mention the Octavia is "by far our most important model in the Indian market is also an engine of growth for the company."
Important pointers from the press event:
'Octavia' model line launched in India 12 years ago and became an instant hit enjoying a cult status
Octavia has been the heart of Skoda brand in India and globally
New generation Octavia will be launched during the festive season
44,900 Octavia's sold during November 2001 and October 2010
In first seven months of 2013, 13,800 vehicles sold in India
Skoda has not announced the official launch date and prices and just said it will be during the festive season. We expect the launch to happen by end of September.
Stay tuned for more updates on the Skoda new Octavia