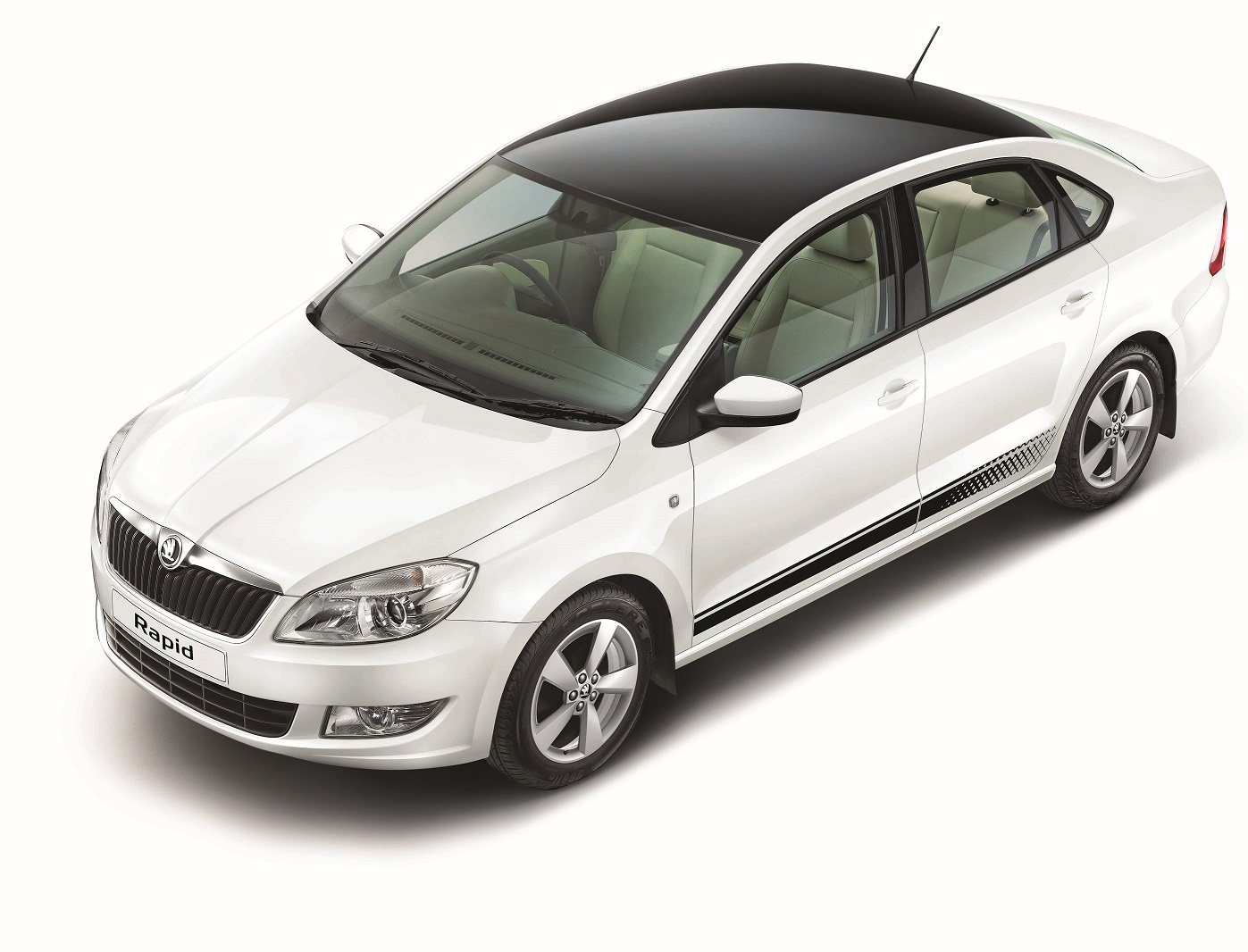 With the festive season just around the corner, every car manufacturer has been introducing new variants, new models and limited editions to keep sales momentum. ŠKODA India too has joined the wagon and introduced the Rapid Anniversary Edition with a starting price of Rs. 6.99 lakhs.
The Rapid Anniversary Edition comes with the following added features
Side door foils
contrasting tone roof foils
wood décor interior trims
The Elegance Plus model will have TrackPro car tracking device system, which will enable customers to stay connected with their vehicle and keep track of its location 24×7.
The TrackPro device will be synced with the car enabling the customer to stay updated on the location of his or her vehicle. Through the web application, the user will also be able to track and obtain vehicle location live through 24×7 SMS, record vehicle trip history, assign over speed limit and boundary alerts and update tracking configurations like owner's number, vehicle registration IDs etc. The owner will also be able to set-up mobile alerts to be notified on his or her car getting towed, over speeding, entering and exiting boundaries and whenever the tracking device is disconnected or re-connected with the vehicle. This innovative tracking technology will be available only on Elegance Plus variant.
Dual front airbags are made as a standard fitment to all versions to ensure maximum safety in case of an emergency. With the latest NCAP results which showed how poor Indian cars are in terms safety, auto makers are now offering airbags as standard in all versions.
In addition, the Anniversary Edition will also sport 7-speed DSG transmission with tiptronic manual gear changing, adjustable dual rear AC vents on rear center console, ŠKODA 2-DIN integrated audio player, Bluetooth connectivity for phone /audio streaming / remote control via phone app, cruise control, projector headlamps, height & length adjustable steering wheel.
The Rapid Anniversary Editions will be available across all authorized ŠKODA dealerships and showrooms across India, till September 2015.