Test mules of the next-generation Skoda Octavia are now becoming a common sight in the western part of the country, suggesting that the launch is closer than we expect.
An anonymous reader of ours, dropped these pictures of the car being tested on the NH17 near Goa this morning. Similar test vehicles have also been spotted in various cities across the western India. The Volkswagen Group in India, it seems, doesn't believe in using camouflaging  on their test mules, as all their test vehicles are spotted without disguise.
We believe the group does this on purpose as it creates an awareness about the product and attracts the attention of buyers who are in the market for a vehicle in the specific segment. Our Facebook page inbox is flooded with inquires about the new Octavia, from prospective customers who are currently looking at a D-Segment sedan. Needless to say, this strategy is working well enough for the brand.
The third generation Skoda Octavia is built on the VW group's all-new MQB platform and is most likely to debut at the end of this quarter (Q2). While there is no official confirmation on this, we don't think so Skoda would like to delay it any further as the company's market share has been falling drastically in recent times. The new Octavia will replace the Laura sedan, when it makes it here and will be available in the following engine specs:
2.0 TDI M/T (Diesel) – 138 BHP @3,750 rpm; 320 NM peak torque @1,750-2,800 rpm
2.0 TDI DSG A/T (Diesel) – 141 BHP @4,200 rpm; 350 NM peak torque @1,750-2,500 rpm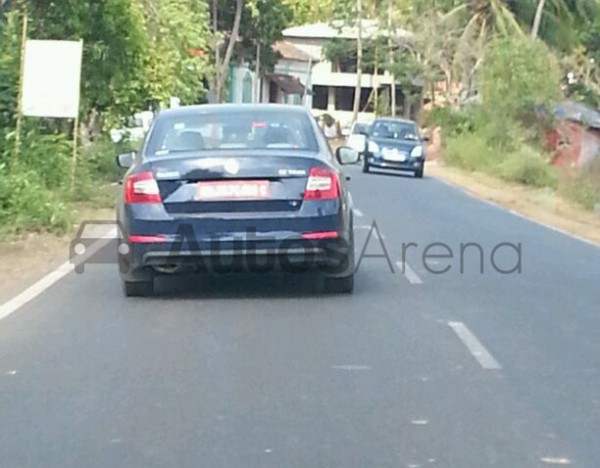 It will be interesting to see how the market reacts to the launch of the New Octavia as the sales in the D-Segment have seen a major slump in the last few years. Skoda believes that the new Octavia has great potential and will change the market trend, just like the first-gen car, and so do we.