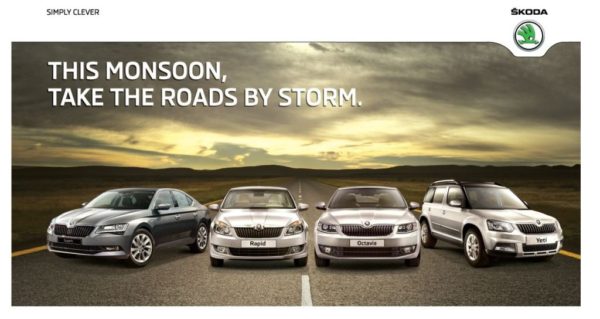 ŠKODA AUTO India, has organized a 'Pre-Monsoon Campaign' at all its dealerships across India (except Tamil Nadu). The 40 point complementary check-up camp will be held from 16th May 2016 to 15th June 2016. As part of this initiative, there are special offers on select genuine service and suspension parts offered to the customers.
The Pre-Monsoon Campaign offers an enhanced customer experience where the cars will undergo exclusive rain care related checks apart from cleaning of the plenum chamber, pollen filter, inspecting the tire pressure and wheel alignment, brake pads, wiper functions, lights and much more. The car will be examined thoroughly and made ready for a safe and hassle free drive in monsoons.
With the monsoon check-up camp, ŠKODA AUTO is playing its part in ensuring a hassle-free monsoon driving experience for each of its customers. The campaign will also conduct a thorough check-up of the car's wheels, tires, AC, ventilation and heating system. An inspection will be carried out for the front and rear windscreen wipers as well. All headlamps and lights will be examined, and fixed, if needed.
Incidentally, the initiative comes at a time when ŠKODA India has defined Customer Satisfaction as its top priority.