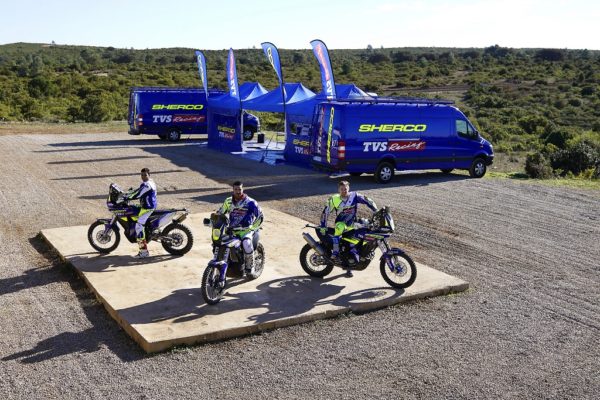 Joan Pedrero, Aravind KP and Adrien Metge to take part in the 600 Kilometers long rally in Spain.
After a stellar performance in Merzouga Rally, the Sherco TVS Factory Rally team is back to participate in the 34th Edition of Baja Aragon.
The team's top riders – Joan Pedrero, Adrien Metge & Aravind KP- have been training extensively over the past few months and this rally will be a good experience in the run up to Dakar 2018.
The riders will be riding the RTR450 bike which has been jointly developed and manufactured by TVS and Sherco Motorcycles in France especially for Dakar 2017. It is more Competitive, lightweight, and equipped with a highly reliable 450cc engine. Engineers from TVS will be working alongside the team from Sherco at Dakar 2017.
The rally begins on Friday, July 21 from Teruel, Spain and will conclude on July 23.
This edition will be the fifth in a row hosted by Teruel, with the route going through the regions of Jiloca, Sierra de Albarracín, Cuencas Mineras and Community of Teruel.
A total of 70 bikes and quads will start at 17:00 hrs from the Palace of Exhibitions and Congresses, followed by the cars and trucks at 18:00.