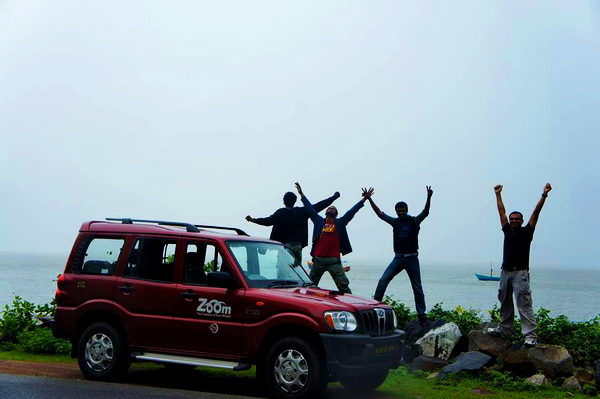 The Garden City is also one of India's economic powerhouses and its busy airport is a testimony to that fact. Many deals are made here and business commute constitutes a chunk of the footfall in the city. With car rentals, people are enjoying memorable trips to the city.
With a car at one's disposal, business trips in Bangalore are much more convenient. Local transport needs a bit of adjusting to, and the rush hour routes cannot be avoided in a shared transport option – leaving many travellers with very little time and breathing space for the actual work.
One can book a car while landing at the airport and use it for the entire trip, including the drive to catch the returning flight. The best part of choosing a car rental in Bangalore is a no-questions-asked policy, so customers can be the car owners for the time they rent the vehicle. Choosing a single end-to-end transport mode will save the traveller a lot of energy – no more waiting for other cabs and buses and figuring out each inner city movement one step at a time is a thing of the past.
Bangalore's Landmarks
With a rental at one's disposal, there will always be a bit of space for some fun too. Bangalore is after all not just about tech parks. The city is famous for its old-school pubs and over the last few years has become a hub for micro-breweries. Driving around Bangalore to explore its different ales and stouts is an evening of adventure in waiting. The streets of Indiranagar are home to some of the best restaurants in the country, serving everything from Japanese to authentic Mexican, along with local specialities.
Some of the heritage landmarks here point at the rich history of the city. The Bangalore Palace is a picture perfect work of Tudor architecture, an erstwhile royal home. Many who yearn a break from work head over to Lalbagh, a large landscaped area full of horticultural wonders?
Drive Away
If the Bangalore trip is longer, then one can always squeeze in a road trip to Mysore. The city is the cultural hub of Karnataka and attractions include the grand Mysore Palace, the Zoo and the Railway Museum. On the way, one will find Srirangapatna, the town where Tipu Sultan fell in his last battle and where his legacy lives on preserved in the architecture of the place. Ramanagara which is en-route is famous for its rocky landscape and a good place for bird watching and adventure activities. For something not too far, while secluded enough, a drive to Nandi Hills is always recommended.
With car rentals like Zoomcar, many smart travellers are enjoying the benefits of privacy and flexibility. Self drive cars are a boon for those who like to travel on their own terms. A sprawling city like Bangalore has commercial districts and business parks in all directions, and navigating the roads in a rental can save people a lot of time. Also, with a self-drive car, its picturesque outskirts and popular landmarks are never too far away.