Volkswagen Polo 10th-anniversary edition, Polo GT Sport to be introduced during Volksfest.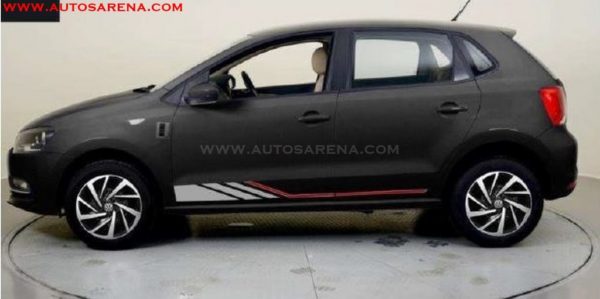 Volkswagen will introduce the 10th-anniversary edition of the Polo hatchback (Polo 10th Anniversary Edition) as part of Volksfest from September to October 2017.
The Polo 10th Anniversary Edition is based on the Comfortline trim and will be available in 1.2 Petrol and 1.5 diesel engine options. The car will get a new set of 15inch wheels – Dual Color Razor alloys, body graphics and Diamond design black seat covers.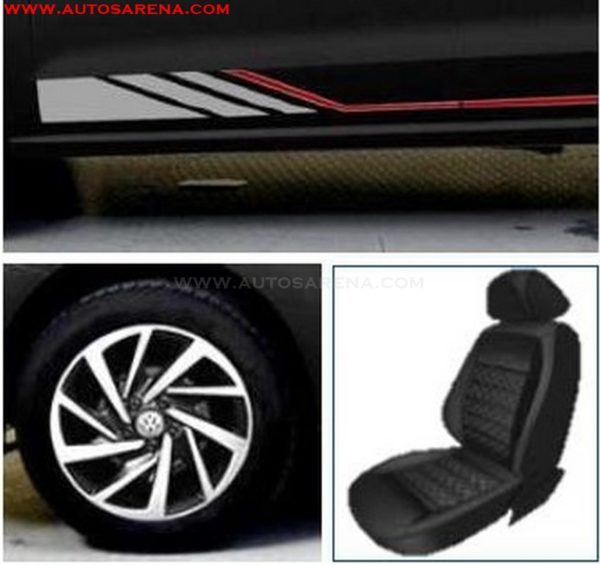 The company also plans to re-introduce the Polo GT Sport with Portago 16inch wheels, Glossy Black roof foil, side graphics, spoiler and GT sport seat covers. The Polo GT is available in 1.2 TSI 77kW and 1.5 TDI 81kW.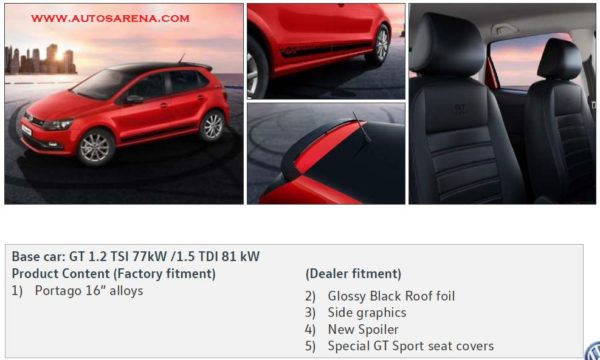 During 2017 Volksfest, Volkswagen also plans to introduce new schemes, exchange benefits and loyalty bonus upto Rs. 20,000.
The launch of the special editions will be announced soon.
Volkswagen also plans to introduce the Vento AllSTAR edition in the Indian market ahead of the festive season.
In August, Volkswagen ushered in the festive season with celebrations for Onam in Kerala and Durga Puja in West Bengal. Special customer benefits and an assured gold coin were announced on the purchase of a brand new Volkswagen car across the markets of Kerala and West Bengal.