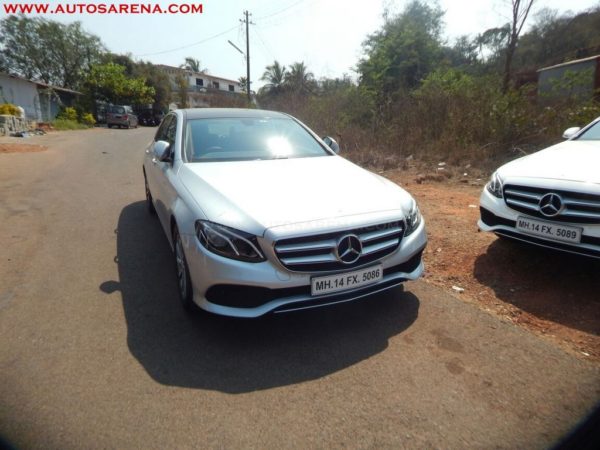 Mercedes-Benz new E-Class LWB to launch in February 2017.
India's largest luxury car maker will launch the new E-Class in the Indian market on 28th February 2017. Mercedes-Benz will introduce the E-Class LWB in the Indian market and will not launch the standard wheelbase available in the International markets.
The E-Class LWB was spotted in Goa, and looking at the fleet we can assume the media drive to happen in Goa very soon. The car definitely shows its stretched length and looks like a mini limousine.
The E-Class LWB was restricted to China only, but the German luxury makers see high potential of the Long Wheel Base E-Class in the Indian market too.
India will get the V213 E-class long wheel base only and the company will not launch the standard wheel base E-Class in India.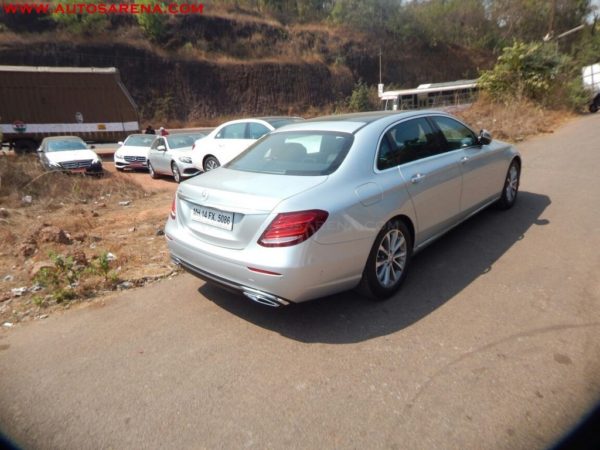 The V213 is 5,063 mm long with a 3,079mm wheelbase making it 140mm (5.5 inches) more than the standard car. There's an additional C-pillar in the rear window and a quarter glass unlike the standard car.
Besides humongous cabin space, the rear passengers will also get an option of a touchscreen tablet controller similar to the BMW 7 Series.
Engine options include the E200 petrol and E350 diesel.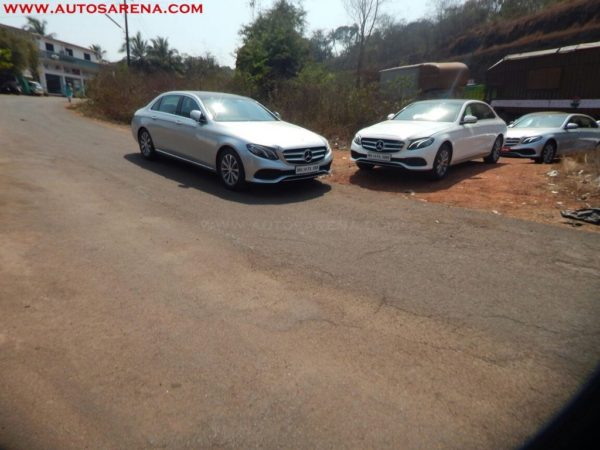 The pricing is expected to start at Rs.60-70 lakhs. The new E-Class LWB will most likely trigger a new segment of luxury cars and will plug the gap between the new C-Class and S-Class in the Indian market.