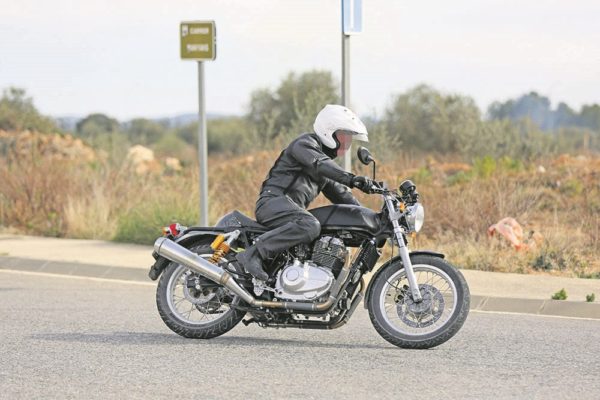 The British Motorcycle giant has finally set its sights on re-entering  the twin cylinder line of Engines.
It was way back in 1970 when the iconic Interceptor was discontinued. The interceptor was offered back then with a 750 cc twin cylinder Engine.
After nearly 5 decades of sticking with single cylinder motors, Enfield has finally made its intentions clear of reintroducing the twin cylinder engines. The news can be affirmed from the fact that the company was spotted testing one such unit on one of its test mules in Spain.
The test mule wasn't clearly identified although by the looks of it the resemblance can be made with the Continental GT. The Engine supposedly is parallel twin configuration with close to 750 cc displacement to extract power.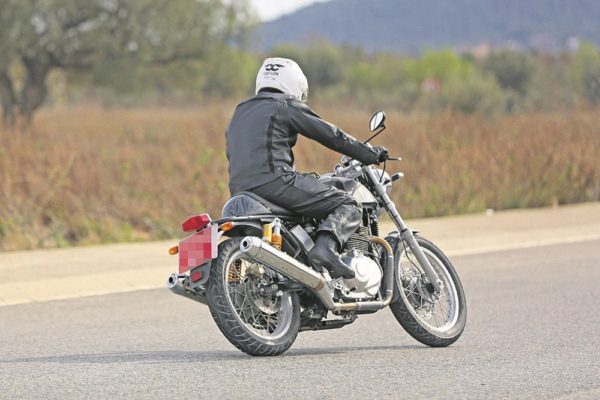 The company though has remained tight-lipped on this development so far.
The vehicle spotted is a slightly extended version of the Continental GT with increased rear part to accommodate the longer section of the parallel twin configuration. This would mean an increased length of the swing-arm and minor tweaking with the suspension of the vehicle.
The bike when launched will be branded as the flagship offering from the British motorcycle giant. The vehicle will be certainly aimed at the bigger and the meaner Harleys and the Triumphs which is an up-hill task to say the least.
The spotted vehicle hosted carburetor as its aspiration mechanism but as it nears production readiness we expect the fuel injected version to take over owing to stricter emission norms in the European countries.
The vehicle will certainly be launched in the European markets in the first phase after which the company will look towards its entry in the Indian market.