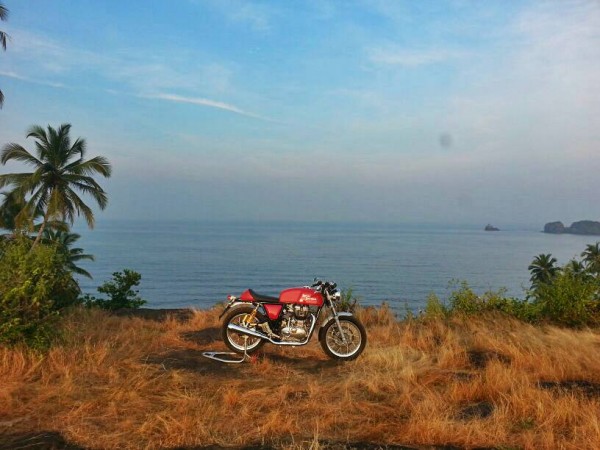 In an era where consumers are increasingly experiencing life through virtual interfaces, Royal Enfield introduces its philosophy of bringing back uncomplicated, approachable, hands-on 'pure motorcycling' experience with the all-new Continental GT that brings the core idea of café racing from the 1960s roaring to India. Designed ground up, the Continental GT is a highly responsive and nimble motorcycle with a lot of useable power and torque for the 21st century motorcyclist – one that is outstanding fun to ride at regular road going speeds. Available in the signature GT red and a brand new shade of GT yellow, the bike will retail for Rs. 2, 05,026 lakhs, on-road in Delhi and for Rs. 2, 14, 043 lakhs on-road in Mumbai.
Royal Enfield is bringing back an icon that introduces the spirit of one of the most popular motorcycling cultures in history with the Continental GT – the lightest, fastest and most powerful Royal Enfield in production.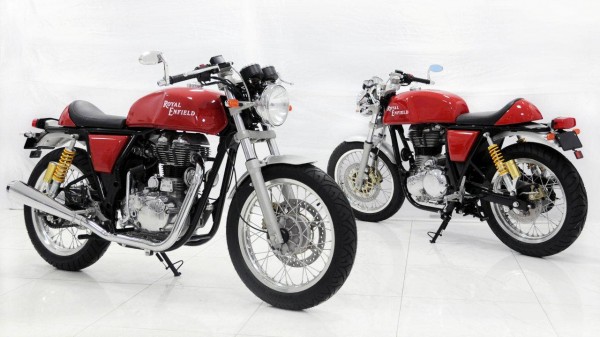 At the heart of the Continental GT is the tried-and-tested single-cylinder air-cooled Unit Construction Engine (UCE) which has been upgraded to 535cc with a re-mapped ECU and lower inertia to deliver that extra punch and responsiveness that is so essential to its café racer character.
Years of chassis development has resulted in a motorcycle that is highly responsive and great fun to ride, thanks to the Continental GT's razor sharp handling and superior rigidity.
Royal Enfield has worked closely with UK-based Harris Performance to create the bike's new chassis, which delivers this authentic café racer ride and handling via a nimble double cradle frame as well as new 41mm front forks and twin gas-charged Paioli rear shockers. The Pirelli Sport Demon tyres provide excellent grip, and the Brembo brakes give outstanding response and stopping distance to this meticulously designed motorcycle.
Style meets functionality when genuine clip-on bars conspire with the flat sculpted racing seat with contrast stitching and bump stop along with rearset foldable footrests to urge the rider to tuck his elbows in neatly and get into a sporty yet ergonomic position for spirited riding. Trimmed front and rear mudguards add to the clean lines of the Continental GT and an upswept exhaust allow more ground clearance when cornering at speed. Royal Enfield worked closely with Xenophya Design of UK to get the overall look and proportions just right and to ensure that each detail on this motorcycle is well crafted so that it will become a modern classic in its own right.
Café racing as a culture evolved during the 1960s and involved motorcycle enthusiasts using stripped down, customised, fast motorcycles to race between transport cafes. These sporty, souped- up motorcycles gave birth to the café racer genre. Light, powerful and fast, low set handlebars and rear set footpegs lending to a crouched down riding posture were the hallmarks of these café racers. They were also simple machines that could be customised easily to make them more responsive and quicker.
Complementing the Continental GT is a range of 'Burn-up Wear' – well-crafted, meticulously-detailed, purpose built motorcycling clothing and accessories. This line has been crafted from Royal Enfield rider experiences, in collaboration with veterans of riding apparel.
The Continental GT is a global product from Royal Enfield that adds a new segment in mid-size motorcycling.
Click  here to see the image gallery of the Continental GT Café Racer