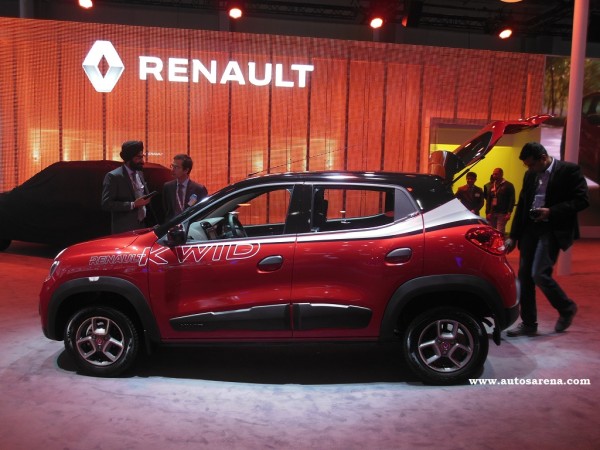 Renault is third carmaker to offer AMT technology in India after Maruti Suzuki and Tata Motors
Renault, unveiled the Kwid Easy-R automatic variant at the Auto expo. The Kwid Easy-R Gear Box comes with an all-new 5-speed Automated Manual Transmission (AMT) a technology
Based on the original philosophy of the Renault KWID – Attractive, Affordable and Innovative, According to the French automaker Renault KWID with the Easy-R Gear Box – technology is derived from Renault's rich and successful expertise in Formula 1.
The Easy R gear box is available on the Kwid 1.0 engine only.
So what is the Renault's Easy-R Gear Box:
A clutch free driving experience that combines the fuel economy and performance of a manual transmission with the convenience of automated gear shifting. The Innovative Shift Control Dial with three modes Reverse – Neutral – Drive has been smartly designed for ease of use.
An advanced control unit automatically optimizes gear shifting in accordance with driving conditions for smooth and regular acceleration to offer a comfortable and stress-free driving experience. The Crawl function helps move forward and backward slowly without any throttle input.
Renault KWID's SUV-inspired design offering a high driving position for greater visibility, state-of- the-art Media Nav multimedia & navigation system and the all new Easy-R Gear Box come together to offer an unmatched easy and stress-free experience making it perfect to zip around urban jungles.
The Renault Kwid Easy-R automatic will compete with Maruti Suzuki Alto K10 AMT variant.
Click here to read more about Renault @ Auto Expo 2016.
Also read
Renault Kwid Test Drive review
Renault Kwid to offer 60 unique Accessories and 6 accessory packs