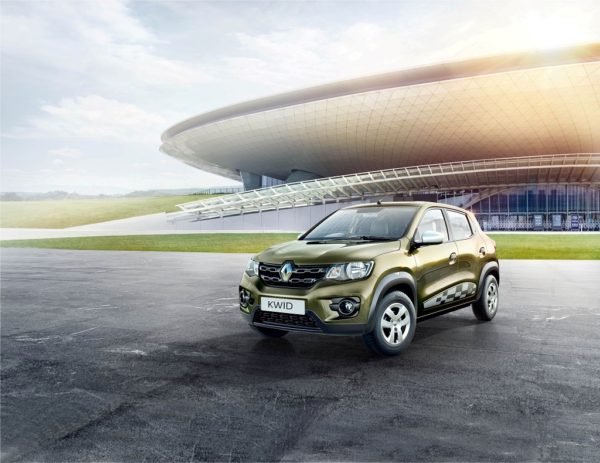 Renault KWID crosses another sales milestone of 1.3 lakh cars.
Renault India announced the KWID has been true game-changer and volume driver with more than 1,30,000 cars sold so fa in the Indian market. The Kwid has been the real challenger to the best-selling Maruti Suzuki Alto which has prompted the company to introduce car to rival the Kwid in future.
The Renault KWID has been very popular among first time car buyers thanks to the SUVish design and first in segment infotainment touch screen. The hatchback is widely accepted in across urban and rural India.
Renault first launched the KWID with a 0.8L engine and in a short span of time introduced the 1.0L MT and Easy R- AMT variants to cater to various customers.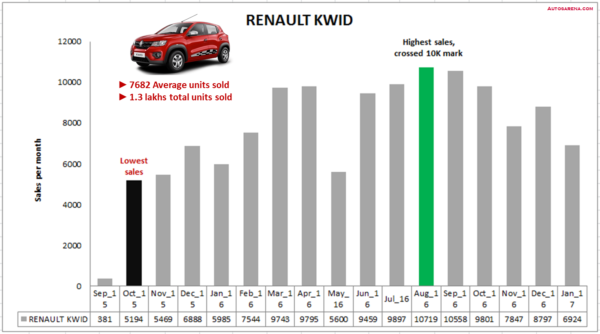 Renault grew its market share to 4.5 percent at the end of 2016, achieving a robust three-digit growth over 2015. In a short span of time, Renault has grown its presence exponentially in India, becoming one of the youngest and fastest growing automotive brands and the number one European brand.
Renault also recently launched the Kwid Live For more Edition with an accessory package and has been on one of the best-selling cars in 2016 for the French car maker.
The company also plans to introduce the Kwid Climber and Racer concepts showcased at the 2016 Auto Expo.
Going forward Renault plans to add more models on the Kwid platform which includes an compact SUV and larger hatchback.