Kwid 1000cc commands for over 60% sales.
Renault has managed to make a decent dent with the Kwid small car in the Indian market. The success of Kwid received lots of praise from the company's global CEO Mr. Carlos Ghosn.
Since launch Renault Kwid has sold over 1.5 lakh units in the Indian market. The company has kept the sales momentum high thanks to launching new variants and limited editions at regular intervals.
The Kwid which retails just under 10,000 units per month has a high pull for the 1.0 variant. According to NDTV the Kwid 1000cc variants accounts for about 60% of the total sales while the AMT version accounts for 30% for those 60%.
Renault has recently expanded the Kwid 1.0 range by introducing RxL variants.
The Kwid 1000cc was available in single RxT variant only when introduced in August 2016.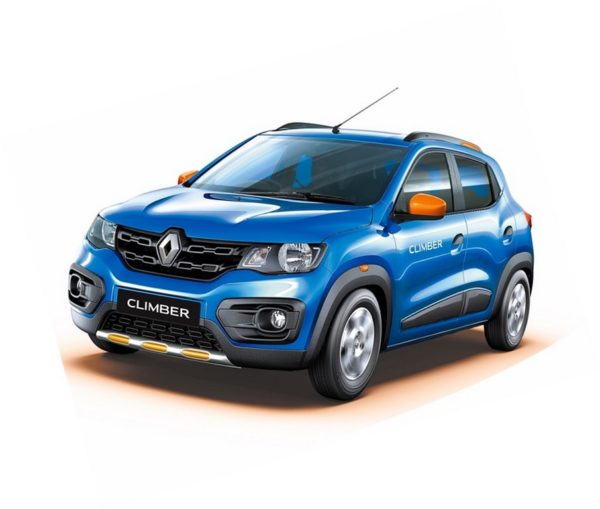 Renault recently introduced the Kwid Climber edition which is available only on the 1000cc engine option in both manual and AMT.  The Kwid Climber edition was showcased as concept at the 2016 Auto expo and generated good response.
More editions and variants are expected in the pipeline and we can also expect the Racer edition to be launched in the second half of this year.
Renault's next product on the CMFA plaftom will the SUV which will also share its underpinning's with Datsun GO-Cross.
India's largest car maker is also developing a model to rival the Kwid and will feature SUV like styling.