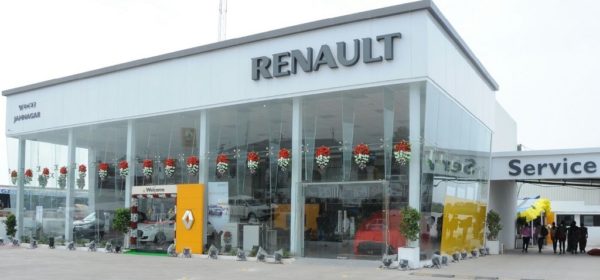 Riding on the success of Kwid small car and the Duster SUV, French car maker Renault is aggressively expanding its network reach across the country. The company plans to increase its dealership network from 208 facilities to 240 facilities by the end of this year.
Renault is one of the fastest growing automotive brands in India, and is working at achieving a 5% market share end of 2016. With more new models and dealerships in the pipeline Renault is focusing on moving closer to its customers and providing them with the most enhanced ownership experience.
Renault India dealerships are designed according to the RENAULTSTORE concept.
RENAULTSTORE is a new generation of dealerships which has been conceptualized to best address the evolving needs of customers by highlighting the value of the brand, products, services and accessories in a modern and more effective manner. These new generation dealerships offer customers an excellent brand experience – from the test drive, to delivery and after-sales support.
Renault offers seven models in the Indian market –Fluence, Koleos, Pulse, Duster, Scala, Lodgy and the recently-launched global compact hatchback, Renault KWID. The company will also introduce the new variants of Kwid which includes a 1.0 petrol engine and AMT automatic version based on the 1.0 engine.
Also read
Renault unveils Kwid 1.0 powered by 1000cc Smart Control efficiency Engine
Renault Kwid Easy-R With Automated Gear Shift unveiled at auto expo
Renault unveils Kwid Climber concept at 2016 Auto Expo