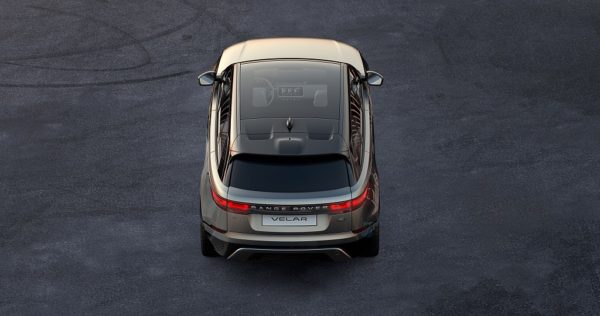 World premiere of the Range Rover Velar on 1 March 2017.
Land Rover reaffirms its position as the world's leading SUV brand by further expanding the Range Rover brand with the launch of Range Rover Velar.
A new addition to the Range Rover family, filling the white space between the Range Rover Evoque and the Range Rover Sport and will compete with the likes of Porsche Macan,   Mercedes-Benz GLC-Class Coupe and BMW X4.

The luxury SUV was created in 1970 when Land Rover launched the original Range Rover. Almost half a century later that spirit of innovation continues with the introduction of the fourth member of the Range Rover family, to be unveiled on 1 March 2017.
Elegant simplicity, a visually reductive approach and pioneering consumer technology are the hallmarks of the new Range Rover Velar.
Its rumoured to be based on the F-PACE platform but will be carry the Land Rover DNA.
Velar uses unique sustainable materials and advanced engineering to continue Land Rover's drive to go Above and Beyond.
The origin of the Velar name (pronounced vel-ar) dates back to the first Range Rover prototypes of the Sixties. When development engineers needed to hide the true identity of the 26 pre-production Range Rovers, they chose the name Velar, derived from the Latin velare meaning to veil or cover.
Land Rover Chief Design Officer, Gerry McGovern, said: "We call the Velar the avant garde Range Rover.  It brings a new dimension of glamour, modernity and elegance to the brand. The Range Rover Velar changes everything."
Full details of the Range Rover Velar will be announced on 1 March 2017.
In India the SUV will be positioned to take on the likes of Mercedes-Benz GLE-Class, BMW X5, X6 and Audi Q7.