Isuzu Motors India sponsors the 2018 Rain Forest Challenge (RFC) in India.
Isuzu Motors India has joined hands with Cougar Motorsport Pvt. Ltd. to promote the spirit of adventure by sponsoring the 2018 edition of RFC India.
This is the 5thedition of India's toughest international off-road motorsport event, to be held in Goa between 21st July and 28th July, 2018.
RFC India was launched in the year 2014 by Delhi-based Cougar Motorsport as the India Chapter of the iconic Rainforest Challenge of Malaysia, which is counted among the top ten toughest motor races in the World.
Today, RFC India is amongst the top three RFC Global events out of the 51 editions being held across 21 countries.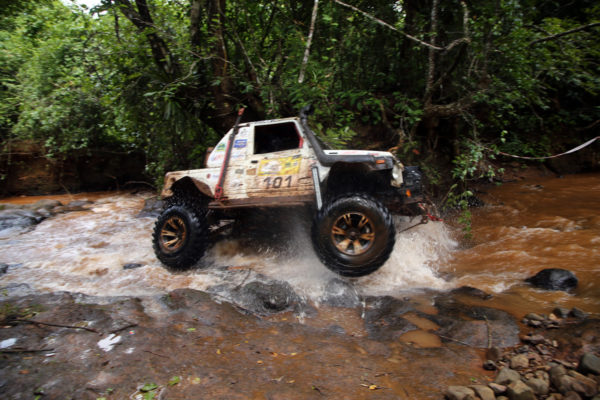 The event enjoys a cult following in the Indian off-roading and adventure sports communities; thousands of off-roaders and adventure enthusiasts from across the country converge in Goa every year to witness this week-long battle amongst India's best off-roaders.
ISUZU RFC India 2018 will witness participation from 41 teams from various parts of the country where they will undertake 26 Special Stages (SS) or challenges. The total benefits to the top Indian driver of ISUZU RFC India 2018 will amount to USD 10,000, including anautomatic free entry worth USD 3,900 to the RFC Mother Event, to be held in Malaysia at the end of the year.
ISUZU has been selling the D-MAX V-Cross, India's First Adventure Utility Vehicle, from May 2016 and is one of the most preferred choice for many adventure seekers and auto-enthusiasts in the country.
ISUZU has a strong legacy of making tough, durable vehicles that can perform in the most demanding terrains. The vehicles have consistently performed in some of the toughest rally raids and off-road challenges across the world, including the DAKAR Rally Raid, the Australasian Safari, Pharaohs Rally, British Cross Country Championship (BCCC) and China Silk Road Rally to name a few. The V-Cross has proved its mettle in a few such grueling rallies in India as well.