Kawasaki Versys vs Honda CB500X, a 600cc bike versus 500cc bike
Earlier this month, I had a unique opportunity to ride all across northern Thailand for a week on bikes, courtesy an invitation from Thailand tourism authority. We spent 7 days, riding 2000+kms, starting from Chiang mai and ending in Bangkok.
We used two bikes, a Kawasaki Versys and a Honda CB500x. These were superior to all commuter bikes we are used to, but a level below expensive bikes like BMW and Harleys. These were chosen for us as the right choice for a team consisting both professional and amateur riders. Both Kawasaki and Honda bike we used are not available India and this post  is a quick comparison of two superbikes.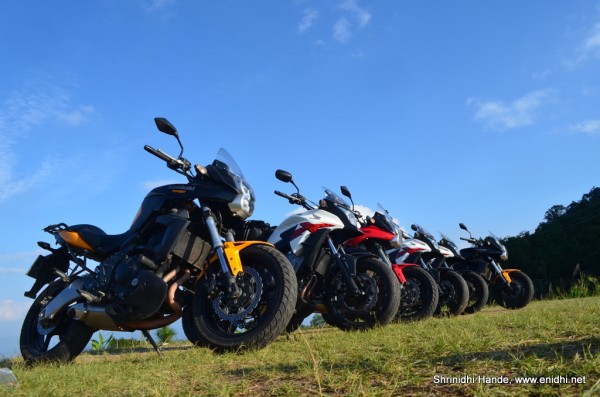 Kawasaki Versys is a 650cc liquid cooled bike and bigger one of the two. It is the same engine used in equivalent Ninja variant, but detuned a bit. It has about 60 horses under it (6 horses less than Ninja 650)  and feels macho from all angles. The one we drove had logged 55000kms already. Versys is heavier and holds steady despite high winds. But it is less agile compared to Honda, due to its weight and size. Versys takes longer time to get used to, if you're not accustomed to big bikes.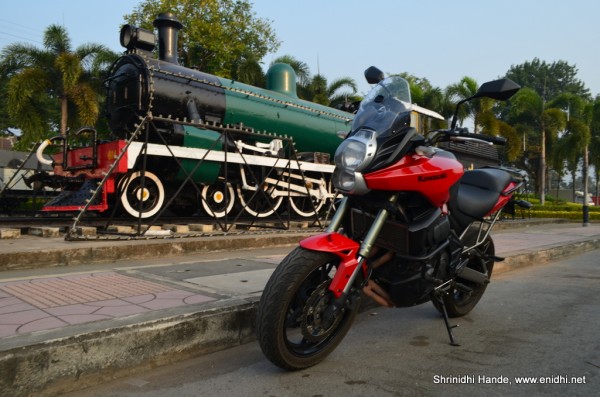 Exhaust is smartly housed under the engine bay, without protruding outside next to rear wheel. Versys's big 300mm twin discs at the front look very intimidating. With ABS to company, braking is very instant and effective.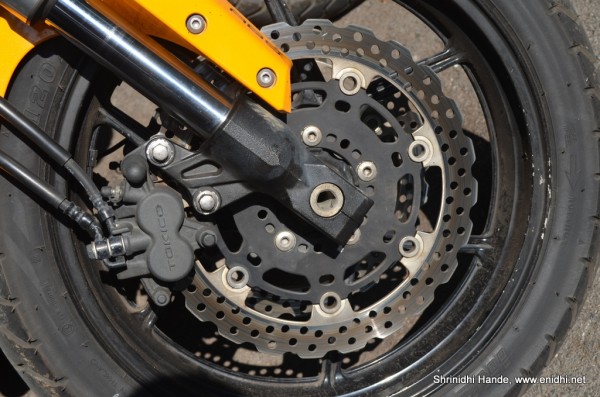 Due to its height, Versys is not very comfortable for the pillion riders over long rides. Takes some effort to get on and off the bike while sitting pillion. Understandably the ladies in our team preferred to pillion on CB500X.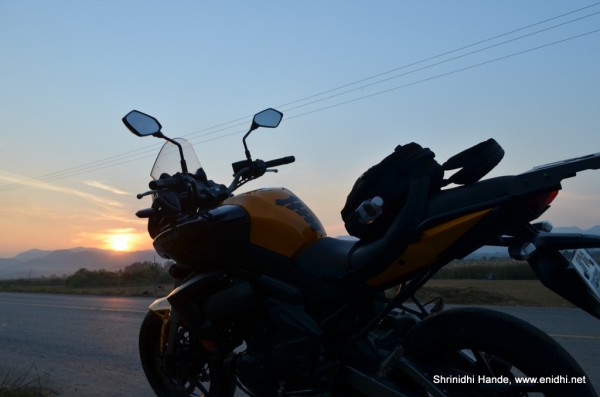 I clocked a top speed of 172 kmph in Versys and I understand it is capable of going little more. That is more top speed than most of the cars in India. Versys's instrument cluster is a mix of digital and analogue displays and I find it slightly old fashioned compared to CB500x.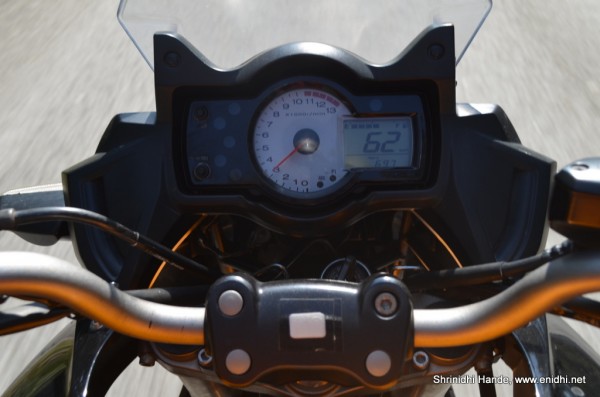 Should you ever have the need to offroad, Versys is more capable dealing with bad roads, loose gravel or mud. If you're worried about fuel economy, Versys takes about 4-5 litres for every 100 kms. That averages about 20-25+kmpl, depending on your riding style.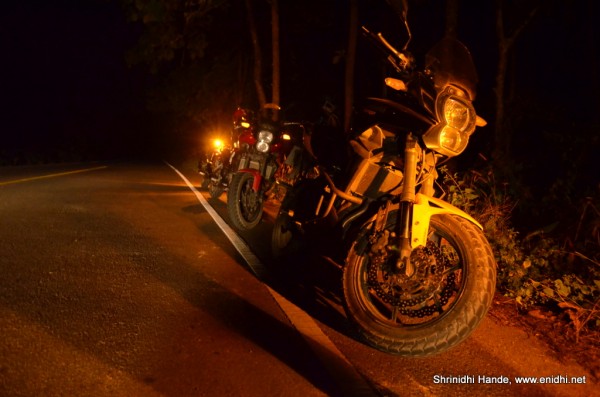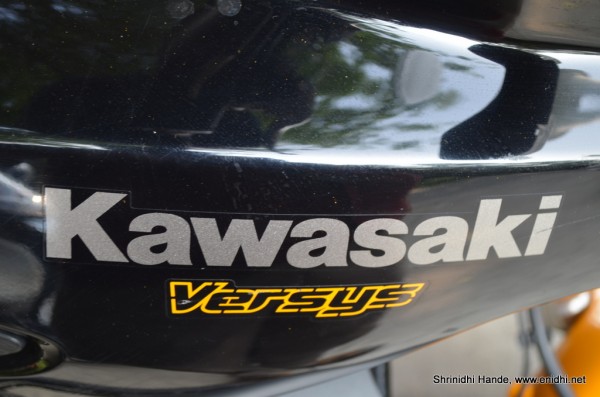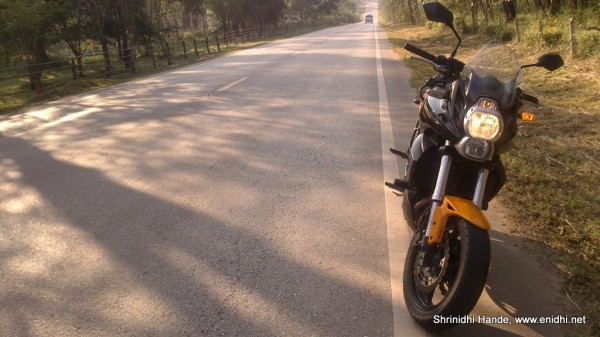 On the other hand, Honda's CB500X is a new bike in the block. It was launched recently targetting biking community who want an affordable bike without too much compromise on power and features.
With its 470cc engine, CB500x appears to be less powerful than the Versys. But given that it is much lighter, bike feels very agile and can go almost as fast as the Versys. However, being light it faces higher wind effect and one has to be more careful at high speeds.
CB500X comes with Honda's HISS technology- Honda Intelligent security System. Honda key has a chip which is read by bike's ECU, so duplicate keys can't start the ignition. (If you loose the original key, it is going to be an expensive affair). There're other smart features such as-if the bike tilts too much, ignition won't start unless you open the fuel tank and close it again (a measure to ensure there's no fuel leakage), you can't put a bike into gear with side stand on and so on.
CB500x has a fairly simple look and looks more like your everyday bike. Disc brakes are not as big as that of Versys and comes with single disc in front compared to Versys's two discs.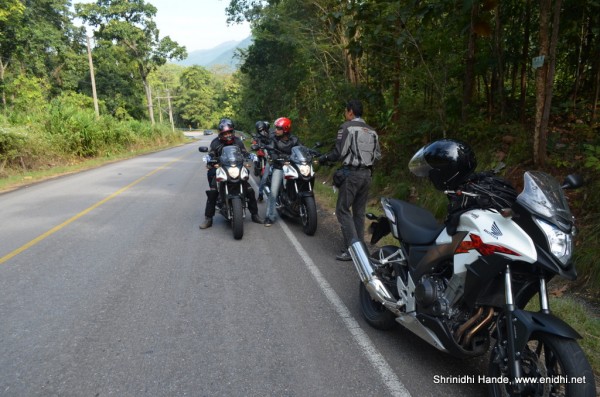 Honda fans may also consider Honda CBR500R and CB500F which are similar to CB500x
Summary:
Kawasaki Versys:
Pros: More power, more stability, better looking
Cons: Less agile, lower fuel economy, uncomfortable rear seat position
Honda CB500X
Pros: Cheaper, agile and fuel efficient bike, easy on the curves
Cons: Comparatively less capable when off road, feels unstable against high winds.
It is a tough choice between the two. If money is not a constraint and if one is a regular biker, Kawasaki is a better option. But for occasional riders, Honda will be more practical and good enough.