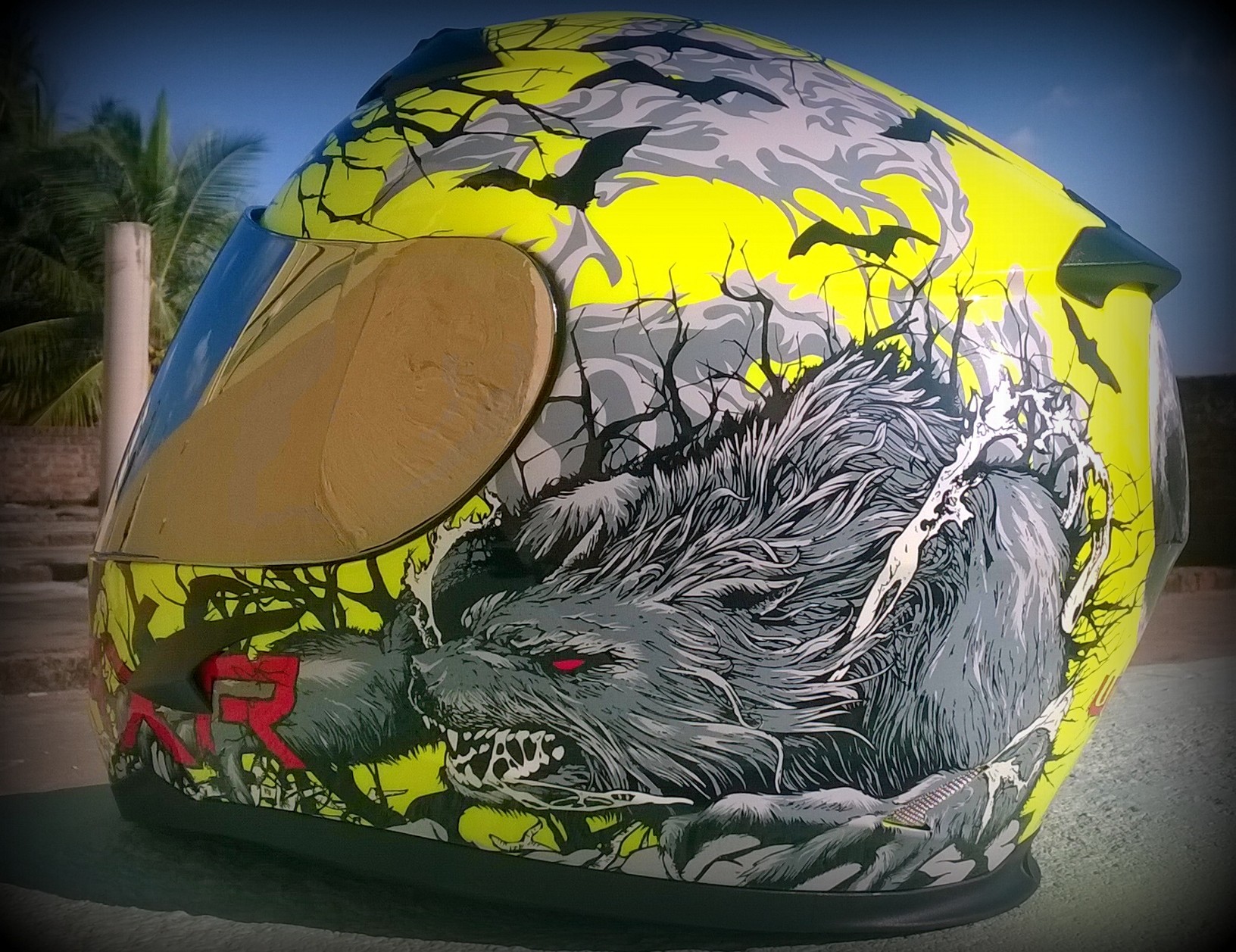 XR
Riding is all about living the moment of being completely yourself, the individualistic junta moments.  From the whizzing air screaming out sounds of encouragement while asking you to just do it and push the boundaries to match the rivalries of life, to the road challenging you to defy all the laws that you have studied in your physics text book, also questioning your worthiness towards the two wheeled masquerade. This might be a plight of yours, maybe because you don't really want to master the art of driving on a 4 wheels in a city like Mumbai or Bangalore, or because you are really that son of Zeus who is ever fond of proving the balls that you have got. There's something about completely surrendering yourself to those moments of total freedom that make you feel alive time and again. Just like anything that revs up your adrenaline, yeah- yes that is riding.
But every time you are aplomb to this tradition of riding you need to make sure that it's a repetitive process, whilst you are being safe and unscathed during any untoward incidence. Throughout the years motorcycle helmets have not only helped reduce head injuries but has also played a major role in saving millions of lives, today I shall be sharing my hands on experience with the AXR brand of helmets where I  recently acquired the wolf for my daily rides.
Helmet Brand: AXR
Model: Wolf
Type: Full face helmets
Size: XXL
Certification: DOT (department of transportation)
Price: 4000 INR (Varies for different sites, you can also collect it for as cheap as 2900INR)
Features: Detachable and washable inner liners, Quick release Visors.
Weight: N/A
Material used:
Outer shell – Advanced polycarbonate composite shell
Impact absorbing layer – polystyrene (Styrofoam).
Comfort padding – Clever liner EPS (removable, washable, anti-bacterial, softer)
Retention system (chin strap) – Durable Plastics with an easy operating lever liner.
Design & Build Quality:
During the purchase I was in look for a decent mid-range helmet, probably the likes of LS2, THH or the Axor range from Vega, but thanks to the guys at Arjun Auto Zone, Bangalore, who's perseverance towards me trying out this Product made me reinstate my expectations about a mid-range helmet. I went completely gaga over the quality of the product, its sheer quality everywhere. A special mention to the fit and finish department in the way their craftsmanship is shaped into this lid, the graphics may not be to everybody's liking but it just blew me off.
Article by Chitrajit Ganguly