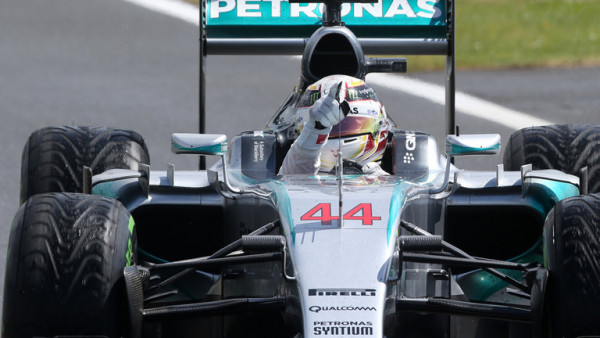 Lewis Hamilton combats through an awful begin and late-race downpour to win an activity stuffed British Grand Prix before a limit Silverstone swarm. The home crowd erupts!! And it's a home double for the team with Nico Rosberg in P2. Unbelievable scenes at Silverstone!! GET IN THERE!! GET IN THERE!!
Lewis Hamilton believes that the timing of his final pit-stop in the British Grand Prix was "perfect" and a key point of his 38th career victory. Hamilton delighted the Silverstone fans with his fifth win of the year, which extends his world championship lead to 17 points.
"I think it is the first time in my whole F1 career I made perfect tyre choice," said Hamilton. "I called it as I could see rain come in more, so I came in for the wets just at the right time – I've never had that before, so I feel extremely happy about that.
"I could see the rain coming more, and I said 'I've got to come in'. When I came out I was saying 'I hope that it does rain'. "There was nothing genius about it, and I don't think it was lucky either, but they said the rain was coming. It felt like the next lap was going to be the real tricky one. I made the decision; for once it was the right call."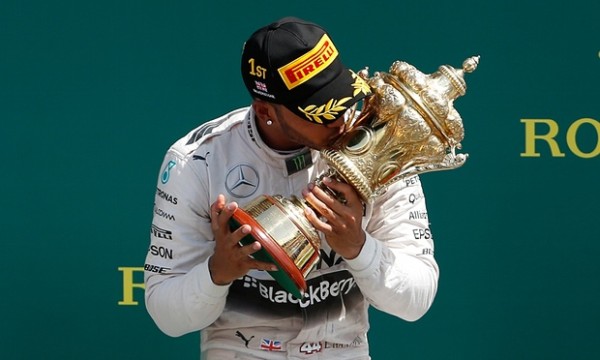 Hamilton explained the action before that, losing the lead to Williams's Massa and then another spot to Bottas, and said it was one of the most exciting wins of his career.
"The race was very, very tough – very slippery off the start but it made it more exciting," he said. "It was a fantastic race. At the restart I was eager to get past Massa, but I couldn't get the car stopped at Turn 15, fell back to third and then I couldn't overtake those guys".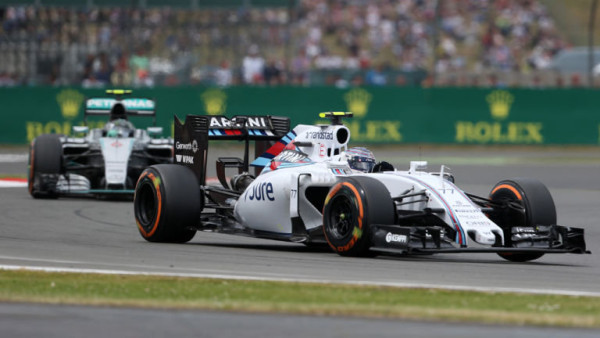 "When the rain came, it's so difficult, and I lost temperature in front tyres – it is always tricky for the guy who is out in lead. It is questionable how much risk you take. One of the trickiest races I've had for a long, long time, I didn't want to take any risks, I didn't want to drop it to disappoint the fans."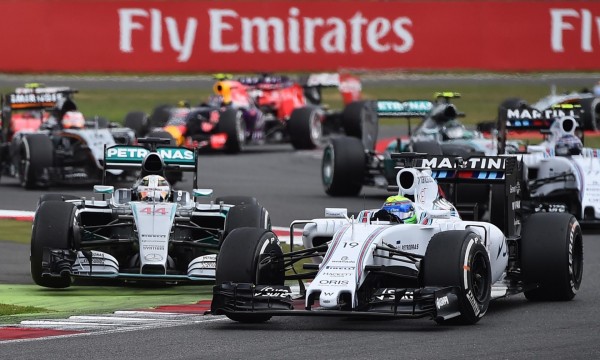 Post-mortem of British GP
What a start, what a start!!
FIVE red lights ON and it starts, the title holder Hamilton and Mercedes buddy Rosberg were both left remaining at the lights as Felipe Massa streaked far from third place on the grid.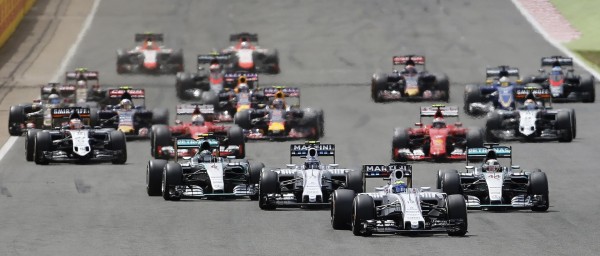 It was Felipe Massa who smelled this and throttled, he rose up to P1 from P3 so does the Finnish driver Valteri Bottas (FIN) from P4 to P2. They did a team work Bottas allowed Massa to speed up and never let Hamilton over-take him.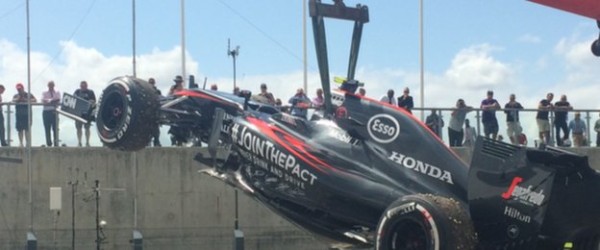 There came a safety car till lap 3. Hamilton closes to Bottas while there was a crash between Romean Grosjean & Pastor Maldonado in turn 2 and they both went out of the track. Maldonado asked to switch off the engine to save the engine from blow-up. Since only 4 engines can be used in one season. Meanwhile SFI's Nico Hulkenberg (GER) and Sergio Perez (MEX) had rose up by few places to P4 and P9 from P9 and P11 respectively.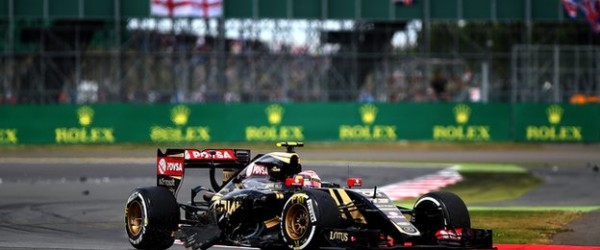 No sooner safety car was removed Lewis tried to overtake Massa in lap 5 overcooked the same in vain picking up gravel and dust to all 4 tyres. Bottas took the advantage and sneaked through into P2. It was during this very gap of Safety car Alonso (ESP) went for a front wing change due to the incidence in lap1.
Race engineer of Massa sent a radio message to Massa about his cold front left tyres and asks him to warm them up. At lap 9/52 Massa was still leading in front with the Mercedes powered Williams. Also the top 5 cars happened to be powered by Meercedes. Two Williams followed by two Mercedes and Sahara Force India's Nico Hulkenberg at P5.
There is a bit of tension over the Williams radio on lap 10, with Bottas being told not to race Massa. "But I have pace!" says Bottas. He was way faster than his team mate Massa catching him at 0.333sec increase in every single lap. With the DRS active for Bottas was slower by a margin of 0.6-0.8 to Massa. Followed by 0.8-1 sec gap with Hamilton.
It was more than a year and a half since there was such a competition between two teams in a fight for P1. Mercedes AMG had dominated the sport all there months. With this kind of race from Bottas, he is sure to get a drive with Ferrari next season if Kimi is not driving for Ferrari the following season. He followed the race engineers instructions by not over-taking his fellow mate Massa though he got enough DRS and power to overtake they just wanted to finish P1 & P2.
Meanwhile Vettel (GER) battled for p7 behind Ericson and Kimi. Lewis got a call BOX BOX BOX at end of lap 19, pits for 2.4 and beats the time of Red-Bull. Hulk also stops at lap 19 with 2.6sec races ahead of Hamilton
No sooner Kimi shifts up to P6 overtaking Ericson. Massa and Rosberg pit at lap 21 for 3.8sec and 3.2 sec respectively. Ver next lap Bottas pits for 3.2 sec. Rosberg came oh-so-close to beating Massa out – the two cars were side by side as they went down the pits, but Massa had the inside line for the corner where the pit lane rejoins the track and held on to second. Mercedes's Hamilton takes a huge lead and begins his journey for P1 and to win the race.
Far more terrible for Rosberg, when Bottas ceased on the following lap, the Finn rejoined in front of the Mercedes and in spite of the fact that Rosberg overwhelmed him into Turn Four, Bottas got straight back in front through the wrinkle at Turn Five. Rosberg stayed stuck in fourth place until lap 36 of 52 when light rain started to fall.
At half race the positions were as follows,
Hamilton, Massa, Bottas, Rosberg, Kimi, Vettel, Kvyat, Hulkenberg, Sainz, Perez
At first, rain hit only the northern part of the track at Luffield, Woodcote and Copse corners but a wobble from Bottas at Copse gave Rosberg the chance he needed and he took third, and then a couple of laps later moved into second past Massa at Turn Three. The rain, which stopped and then returned with greater intensity over the whole of the track, was bad news for Williams, both of whose cars were passed by Vettel as the teams juggled with tyre choices in the intermittent rain at the end of the race. It was an unexpected surprise for Ferrari at the end of one of their least competitive races of the season.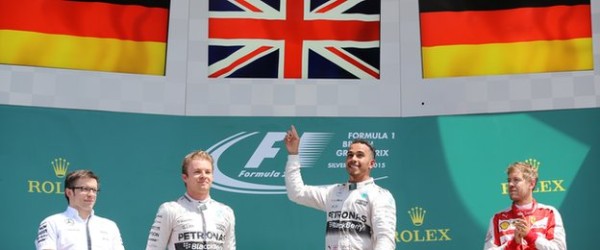 Post race talks
Niki-Lauda said "It was great race nobody can be blamed. Engineer is one choose tyres. Change was great call", he says. Hamilton tries to do a donut fails and goes into the pits and stops below the podium. Congratulated by team members he wins for 38th time.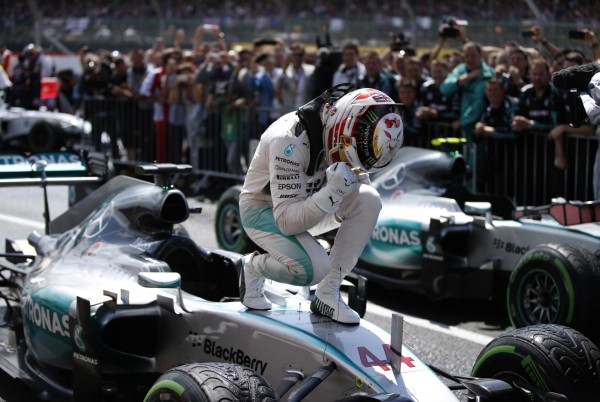 Ricciardo made contact with Grosjean at the start of the race at Village, and the Lotus driver then hit his teammate, damaging both cars and putting them out of the race before the end of the first lap.
The incident is under investigation, and all three drivers have been summoned to see the stewards. "That was a very short race for the team and I feel for everyone here at Silverstone and at Enstone," said Grosjean. "Daniel must have thought his brakes and tyres would be able to slow him better than they did and the result was the end of both my and Pastor's race. "No one likes to end a grand prix like that as so much effort goes into making and preparing the cars.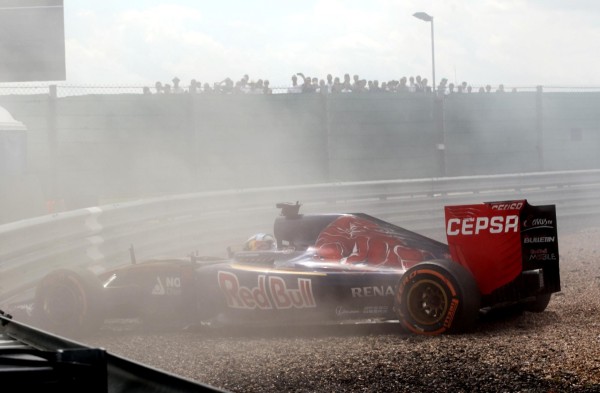 Article by Rakshit Shastry