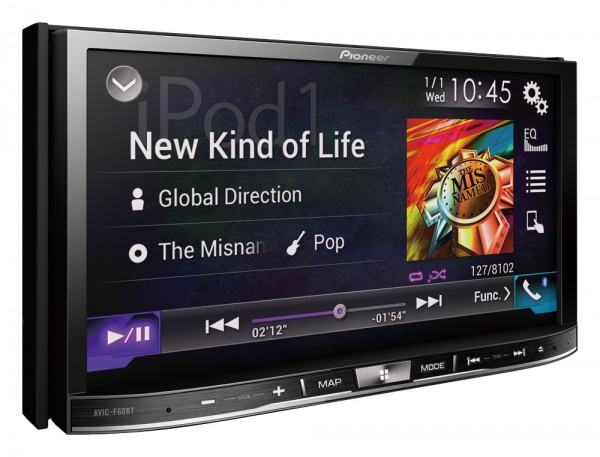 Pioneer India Electronics introduced AVIC-F60BT, its premium audio-video system equipped with the latest navigation maps by MapmyIndia™ and loaded with the latest technological features to ensure an unparalleled user experience.
AVIC stands for Audio, Video, Information & Communication – and AVIC-F60BT addresses it all. Pionner have incorporated Hybrid Navigation solution – CHIPS (Common Hardware for Integrated Positioning System), offering a high level of accuracy in identifying the car's position and partnered with MapmyIndia™ to provide the best in class maps for India.
These maps are built in the system with advanced features like 3-D Junction View, Images of Major Junctions, Lane guidance and much more. Pioneer AVIC-F60BT is the latest addition to the Company's wide range of touch-screen car entertainment systems.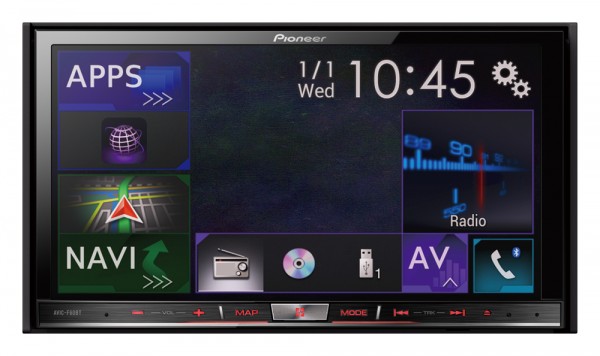 For the first time, one will find a 13-band graphic equalizer in an In-car entertainment system! AVIC-F60BT is designed for superior audio performance; for example, the company's proprietary Auto EQ feature ensures a smoother sounding musical experience despite the limitations posed by the standard acoustics of a car.
The system has a host of technologies under its hood – from personalized DJ MIXTRAX to Digital Signal Processor (DSP) and high-tolerance acoustic capacitors, thereby making AVIC-F60BT among the most advanced in-Car navigation-cum-entertainment systems in India.
Audio, Video coupled with Navigation is becoming very popular in many car with auto makers offering this combination on limited edition of their popular models. This technology is commonly found in luxury and premium cars.
With an intuitive user interface, AVIC-F60BT is easy and fun to operate. Pioneer has provided advanced connectivity options for smart-phones, especially Android & iOS users, with built in MirrorLinkTM and is also Siri Eyes Free compatible. Alternatively one can connect a mobile phone using the latest Bluetooth profiles for clear communication & file browsing. In addition, this state-of-the-art entertainment navigation system offers host of unique features such as learning steering wheel remote control, dual back-up (reverse) camera option, HD Video playback via USB/SD, etc. Given Pioneer's unflinching commitment to quality, the system – loaded with features – doesn't compromise with the audio quality, thereby making Pioneer AVIC-F60BT a preferred companion for getting lost in music but never on the road.
The ioneer AVIC-F60BT is priced at Rs. 49,990.