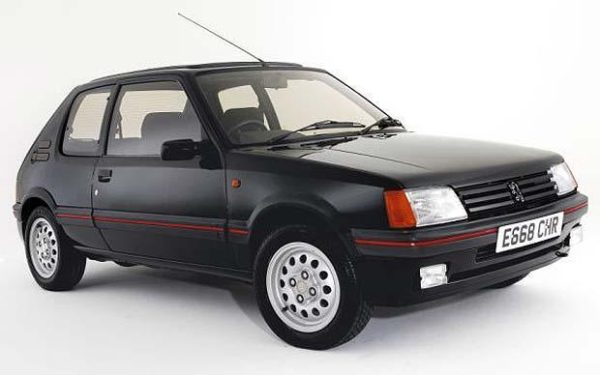 The Peugeot GTi is a hot hatch legend. Beginning with the peerless 205, the three letter accolade has graced the paintwork of some of the most fantastic models in motoring history, so every time that a new GTI is launched, it leads to one inevitable question: is it worthy of the hallowed badge?
In the case of the 208, the answer is a resounding 'yes'. A success story for the ages, it differs greatly from its legendary predecessor, but remains a fantastic little hatch for the years ahead. Combining turbocharging with exceptional quality and an exquisite aesthetic, it's deliciously attractive and devilishly fun.
Let's take a look at what it has going for it…
Turbocharging
All good hot hatches throw some turbocharging into the mix, and the 208 GTi is no different. Outfitted with a 1.6 litre, four-cylinder turbo, it offers drivers 205hp and some serious torque. Making it eminently easy to cruise the roads with your gearstick as high as it will go, it has no automatic option to dilute the driving experience.
Chic Styling 
What does it throw into the cocktail next? A sense of exceptional quality and finesse. From its chunky metal gear knob to its leather-and-tartan combination seats and soft, supple wheel, everything you touch inside the 208's cabin will delight your fingers and send you into sensory overdrive. No corner has been cut, and climbing behind the wheel promises to be a truly opulent experience.
Plenty of Space 
The hot hatch was always intended to be a dual purpose car, and the 208 GTi is exactly that. Tucked inside its pert rear is a boot reminiscent of Mary Poppins' magical bag: wider and deeper than one could ever imagine. Once you fold the back seats, it provides plenty of space for everything from flat-pack furniture to a baby's buggy, making it ideal for all of the family. Use it to speed along motorways when the mood takes you, or transform it into a miniature minivan for road trips galore. 
An Exceptional Drive
 And now to the most important point of all: the exquisite driving experience the 208 GTi gives. With the polished character to match its good looks and charm, it's comfortable, quiet, and pleasant to handle, beautifully straddling the line between sporty and smooth. Perfect for delivering pure enjoyment to those who can appreciate having a good car beneath them, it's an unparalleled ode to the legend that went before.
 Get in touch with a company like RRG Group today to add one to your garage.