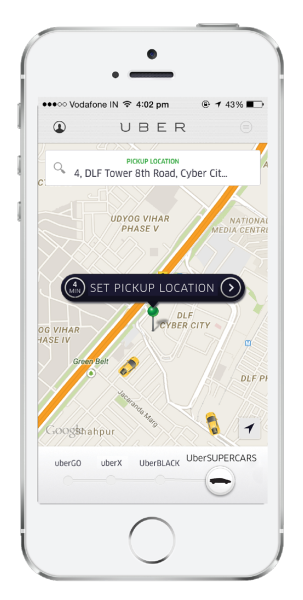 Uber has partnered with Droom to offer supercars on demand for a limited time on 15th July, 2015.
Through this partnership, Uber and Droom give car lovers an opportunity to experience a ride in a Hummer, Mercedes-Benz SLK, Lexus or an Audi R8. There are also surprise gifts that will be given to select riders.
Uber branded supercars will be available on the Uber app for a short window of three hours (1pm-4 pm) on July 15th.
So how it works:
Fire up the Uber app between 1 pm and 4 pm tomorrow, 15th July
Request for 'UberSUPERCARS' on the slider
Once connected, a Supercar will arrive at your pick-up location for a 15-minute ride. Please ensure your pick-up and drop-off locations are the same
Demand will be high and availability will be limited. Please be patient and keep trying on your Uber app
What You Should Know
How long can my trip be? There will only be 1 ride for 15 minutes per request
Can I drive one? SUPERCARS will NOT be available for a test drive
Can I get my friends along? Most Supercars are coupes, only 1
Will these last forever? SUPERCARS are on-demand for one day onlyand will not be part of the regular Uber fleet
Own A Supercar Through Droom
With the largest collection of supercars, Droom is India's first marketplace to buy and sell used and new automobiles. Droom has taken a completely innovative and disruptive approach to building trust and pricing advantages for buyers. Follow this link for more details