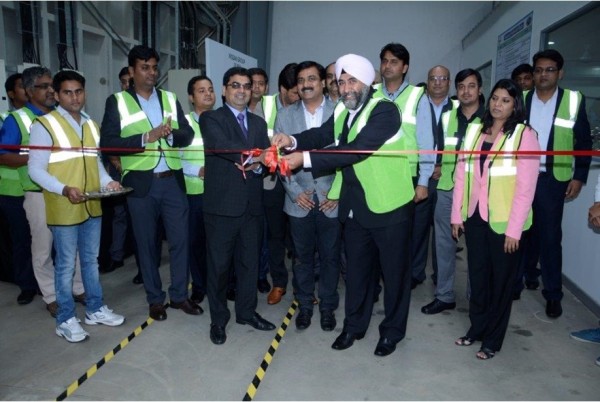 New facility situated in Luhari, Gurgaon to serve the whole of northern region
Delivery times reduced by up to 9 days for northern region
Facility creates 57 jobs
 Nissan today inaugurated its new Regional Parts Distribution Centre for north India as part of its commitment to continuously improve customer service. The new facility, which is situated at Luhari, Gurgaon, Haryana and is built over an extensive 97,500 sq. feet (9050 sq. metre) area, will help to reduce the delivery lead times of parts to Nissan customers by up to nine days.
In addition, the reduced lead times will benefit Nissan dealerships across the region by making it easier to plan and optimize space required for parts storage, as well as assisting with the management of working capital.
Announcing the opening of the new facility, which creates 57 jobs, Arun Malhotra, Managing Director, Nissan Motor India Pvt. Ltd (NMIPL) said, "Our new Regional Parts Distribution Centre significantly strengthens our after sales operations in north India."
"We believe strongly that after sales service is key to customer satisfaction and the punctual, quick and efficient delivery of parts is an important contributor to this. The new facility will allow faster and more frequent deliveries, increasing the convenience for our end users", he added.
NMIPL has achieved consistent improvement in parts availability with a fill rate – which measures how many customer orders can be met from existing inventory – of 97% in the 2014 fiscal year, which is amongst the best in the Indian automotive industry.
As well as separate office and canteen blocks, the facility's huge material storage area comprises heavy duty racking, shelving racks, stillages and trolleys, while state-of-the-art forklifts and reach trucks are used for parts handling.
In addition to the distribution centre, NMIPL has also launched a new, multi-depot software system capable of ensuring smooth parts transfer and order completion under various conditions.