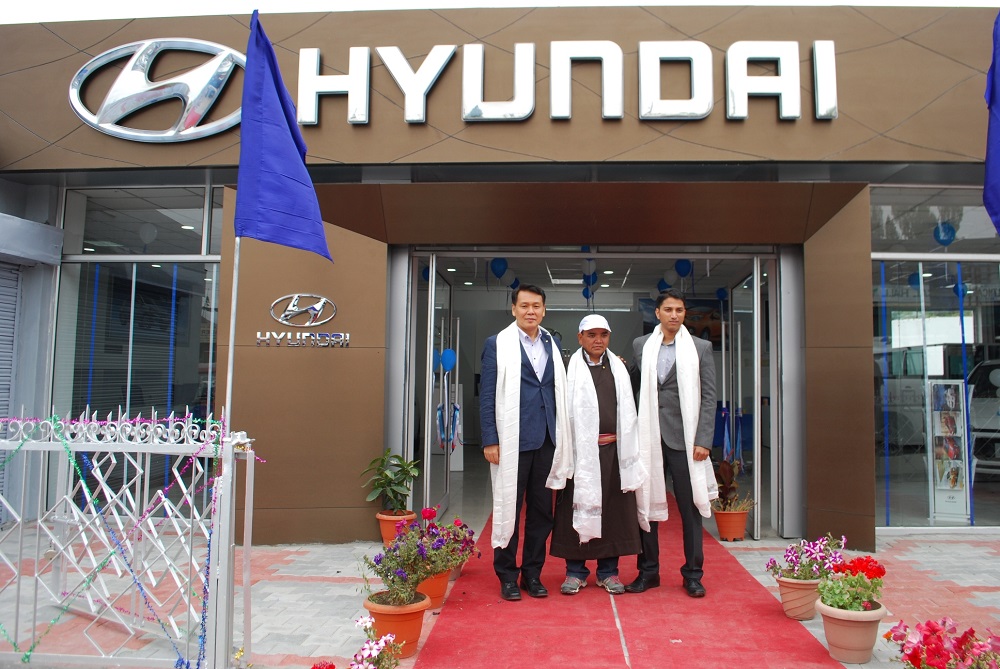 India's second largest car maker Hyundai Motor India inaugurated its highest premium dealership- 'Togo Hyundai' in Leh. The new dealership will offer Hyundai customers peace of mind when driving in the terrains of Leh and Ladakh.
Built at the highest altitude of – 11184 feet from sea level, Togo Hyundai promises to offer an unparalleled premium experience to the customers in India.The dealership is located near 1, Airport Road, Skalzangling, Leh, Jammu & Kashmir Pin -194101.
The showroom boasts of 2156 sq. feet to showcase the range of Hyundai cars, 9655 sq. feet space is used as the service/ workshop area. The new premium dealership is an initiative to meet customers' needs and aspirations of owning Hyundai cars in one of the remotest and toughest terrain in the world.
Togo Hyundai features an open, airy showroom with floor-to-ceiling glass structure. The interior of the new showrooms includes a more contemporary atmosphere which is visually appealing with a touch of modern comforts and warm lighting.
Jammu & Kashmir is a significant market for Hyundai in Northern India and will the auto maker to strengthen their presence in this region.
Togo Hyundai has been built under the GDSI) program. Hyundai is enhancing the premium experience by upgrading the dealerships to Hyundai's Global Dealership Space Identity (GDSI) program.
Under this new campaign, all of Hyundai dealerships across the world will get one unified look. The new showroom design is aimed to strengthen Hyundai's Modern Premium brand concept to improve customer service, brand experience and the overall dealership appearance for visitors. By this year-end, 140 dealerships will be GDSI ready and by 2018 all Hyundai dealerships in India will incorporate GDSI.