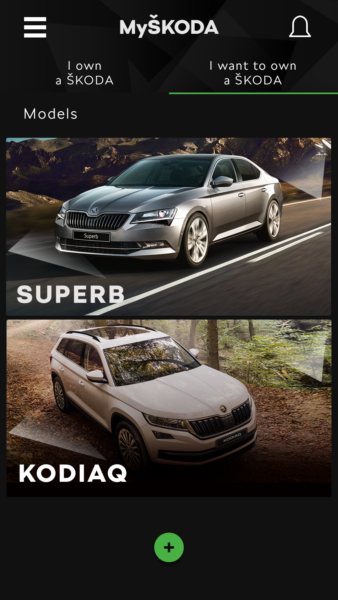 ŠKODA AUTO India launches 'MyŠKODA' app version 2.0. The app is designed to provide a single-window interface to increase transparency with the brand and provide a hassle-free ownership experience for the customer.
For the first time the 'app' will cater to existing customers, enthusiasts and potential customers.
The 'I Own a ŠKODA' section is dedicated to existing ŠKODA owners.
The app also enables you to view and update owner profile information by clicking on the vehicle card. Through the app, customers can personalize the 'Garage' section by adding a picture of the car. The 'MyŠKODA' app provides access to the car's service history enabling a paperless and effortless experience. The Service section brings the entire service history to the mobile screen and can be emailed at the touch of an icon.
Service booking
Booking a service for a ŠKODA customer is now effortless, to book a service, one needs to click on the 'Book a Service tab' and request a callback. The all-new Service tracking feature keeps customers closely informed about every stage of the car's service cycle. It covers updates right from the time a Booking is made to Invoice Payment and delivery.
Parking Assistance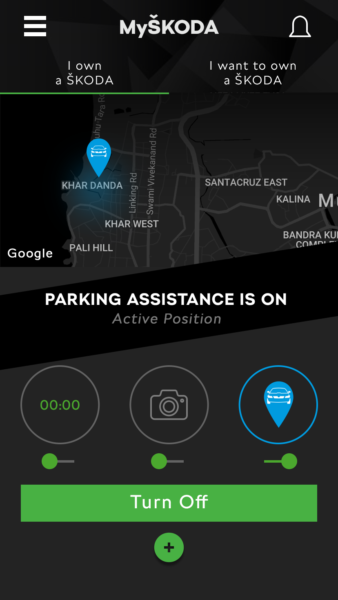 The MyŠKODA's new Parking Assistance feature helps customers find their parked car through the app. The 'Trip Cost Calculator' enables customers to keep track of expenses during a trip so that customers can spend time enjoying the journey with their ŠKODA car. In addition to fuel cost, this feature also helps to keep a tab on stay, food and miscellaneous expenses as well.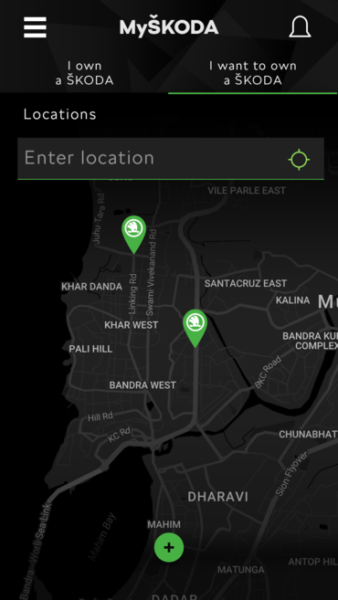 Authorised ŠKODA accessories
If customers are looking to accessorize their ŠKODA, they can now select from a wide range of accessories available from ŠKODA India in the new 'Product' section. Customers can browse through the entire official accessories catalogue available at ŠKODA India through this section.
For enthusiasts who are interested in owning a ŠKODA, the 'MyŠKODA' app now comes with a dedicated section that caters to their requirements. This section enables prospective customers to understand the range of ŠKODA cars available and also initiate their journey with ŠKODA.
The 'MyŠKODA' app also allows you to experience ŠKODA first hand by allowing a user to schedule a test drive through the app. The all new connectivity tab allows customers to get a comprehensive understanding about the connectivity bundles that ŠKODA offers.
DriveTribe" community
'DriveTribe' is a section on the app which connects users to the community of ŠKODA owners and enthusiasts. The community helps each other learn more about their cars, maintenance and utilization of its features, united by their love for Motoring & owning a ŠKODA. The app also features a dedicated Customer Care Section to address all queries or grievances users may have.
The 'MyŠKODA' app is available for download on the iTunes App Store for iPhone and Google Play store for Android devices.
Also read – SKODA Rapid Monte Carlo re-introduced as Rapid X Edition