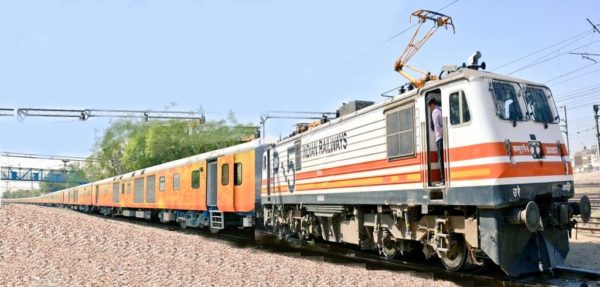 Are you done enough with tea and other food item vendors irritating you during your travel?
What about having a peaceful journey without many complaints on the amount of milk added to the tea or having sleepless nights because of arguments between passengers for switching on/off the lights.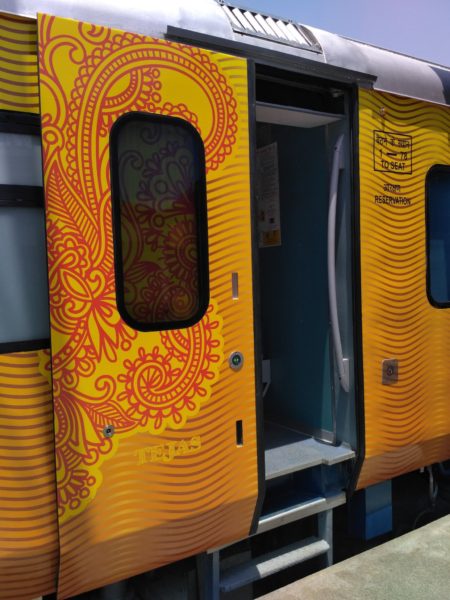 Tejas Express, a semi high speed train is to be shortly launched on the highly traveled Konkan route between Mumbai to Goa. Now experience nothing less equivalent than a premium economy flight travel, but over the land.
The coaches of the much awaited Tejas Express are manufactured at Rail Coach Factory, Kapurthala  and the newly designed coaches are capable of running at a speed of 200 km/h (120 mph).
The first rake comprising 19 coaches including sixteen non-executive and two executive chair cars besides one power coach is all set to be flagged off on Monday, i.e May 22nd.
Coaches shall have Bio-vacuum toilets, water level indicators, tap sensors, hand dryers, integrated braille displays, LED TV for each passenger with phone sockets, local cuisine, celebrity chef menu, WiFi, tea and coffee vending machines, magazines, snack tables, CCTV cameras, fire & smoke detection and suppression system.
All this can be enjoyed at a fare which will be 20% to 30% more than Shatabdi fares.
29 key features of Tejas Express