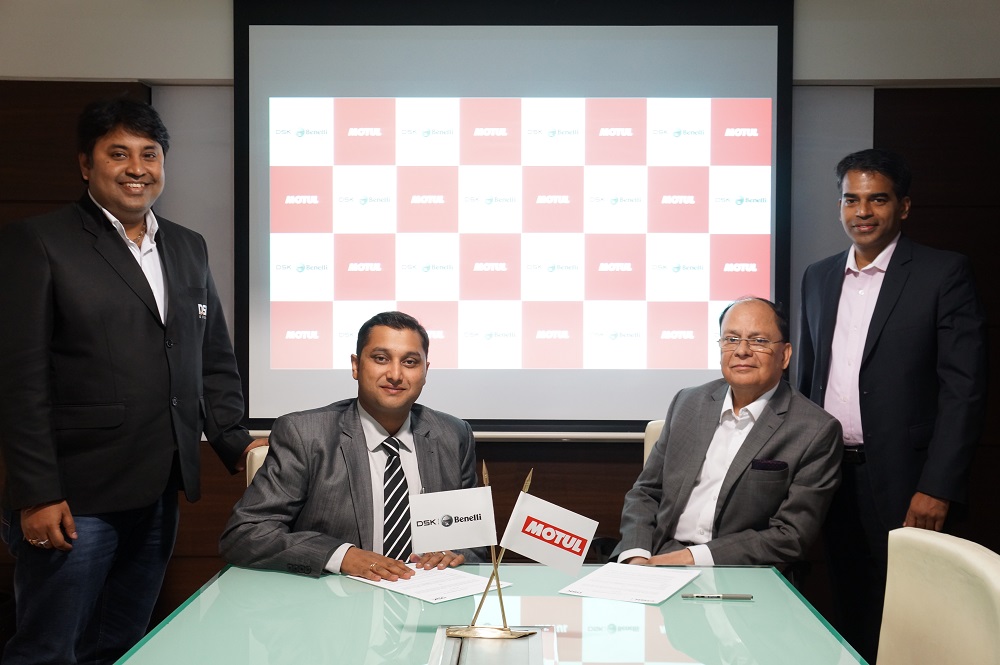 DSK Motowheels has been making successful strides in the Indian by bringing two international superbike makes namely Hyosung and Benelli. The Pune based company has also started local assembly to keep prices low and allow maximum customers to get an opportunity to enjoy high performance bikes.
The company has already announced the launch of legendary Italian superbike manufacturer Benelli for the Indian market.
DSK Motowheels has now entered into a strategic partnership with Motul as the lubricant partner for its DSK Benelli range of bikes in the Indian market.
This will be the second partnership with Motul after a successful alliance with the DSK Hyosung brand.
DSK Motowheels is set to launch the complete range of superbikes. These include the TNT 300, an in-line, four-cylinder 600cc TNT 600i as well as TNT 600 GT; the 898cc, in-line, three-cylinder TNT899 and an 1131cc, in-line, three-cylinder engine powered TNT1130. This is DSK Motowheels' association with Motul, as this key partnership will strengthen the DSK Benelli brand worthiness further.
The company plans to open 11 Benelli outlets to start the retail operations and will initially target the main metros only.
Motul has also been the preferred lubricant partner for Yamaha, KTM and Royal Enfield in India.