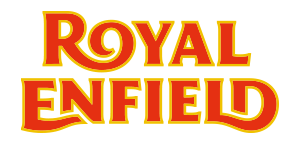 Sales performance
Royal Enfield begins 2015 with a strong sales performance and posted sales of sales of 28927 units in combined domestic wholesale and exports in January 2015 recording a growth of 43% over same period last year.
Vehicle sales
JANUARY'15
YTD-JANUARY'15
2015
2014
Growth
2015
2014
Growth
DOMESTIC

28157

19808

42%

–

–

–

EXPORTS

770

424

82%

–

–

–

TOTAL BUSINESS

28927

20232

43%

–

–

–
 Rides & events 
Watch out for… 
Royal Enfield Tour of Rajasthan 2015 – 22nd Feb to 4th March 
With its fifth edition of the Tour of Rajasthan, Royal Enfield continues its mission to explore the most scenic and picturesque terrain of the desert state of Rajasthan. Flagging off on February 23, 2015 from Jaipur, the ride promises to test the Royal Enfield rider's grit and hone their riding skills on the desolate Thar Desert.
This year, the riders will journey through the scenic landscapes of Rajasthan's Thar Desert to Ajmer from Jaipur through Mahansar, Bikaner, Jamba, Jaisalmer, Jodhpur, and Ajmer and finally Jaipur, covering a distance of 2,210 kilometres on their Royal Enfield motorcycles. The route has been chalked out in detail to give the participants a good mix of smooth and challenging terrains through the winding country roads, vast sand dunes, majestic hills, lush green woods, a dried salt lake bed, as well as on highways which are as smooth as landing strips. . The riders will be passing through the battlefields of the 1971 war where the only thumping sound will be of the Royal Enfield motorcycles and at Pali they will get to pay homage to the famous Bullet Baba.
Registrations will begin on the Royal Enfield website in February 2015.
For further details visit: http://royalenfield.com/rides/events
To view images of Tour of Rajasthan 2014 visit:http://royalenfield.com/re-world/gallery/photos/tour-of-rajasthan-2014