In the last decade, India lost 1.2 million people to preventable road accidents, while another 5.3 million were disabled for life. Every hour, India loses 16 lives to road accidents, surpassing even China. The colossal economic loss amounts to nearly 3% of India's GDP which is alarming. With a view to dramatically reduce the number of road fatalities on the Mumbai Pune Expressway, Maharashtra State Road Development Corporation (MSRDC) signed an MOU with India's leading auto maker Mahindra & Mahindra and road safety NGO SaveLIFE Foundation on 23rd February 2016, in Mumbai.
The collaboration will aim and work towards transforming the Mumbai Pune Expressway into a zero fatality corridor over the next 3 to 4 years. The initiative will primarily focus on the 4 E's of road safety; namely – Engineering, Emergency Care, Enforcement and Education. The collaboration also includes Maharashtra Highway Police, IRB Infrastructure, D.Y.Patil University, Ogilvy, JP Research and several hospitals in the vicinity of the expressway.
The Zero Fatality initiative was launched by Shri. Eknath Shinde, Minister of Public Works and Shri. Vijay Deshmukh, Minister of State for Public Works – Govt of Maharashtra in the presence of senior executives from MSRDC, M&M, SaveLIFE and other partners.
While speaking on the occasion, Shri.R.L.Mopalwar, MD & Vice-Chairman of MSRDC and Shri. Veejay Ram Nakra, Senior VP, M&M Ltd emphasised on making the expressway safer through better infrastructure and engineering, driver training, road ettiquitte, education and awareness.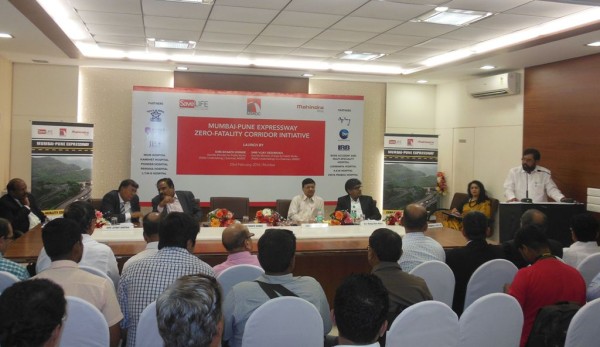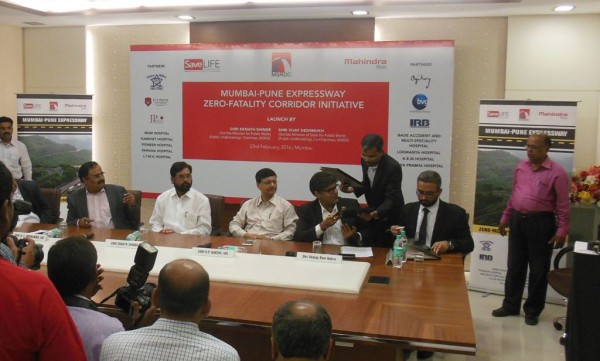 Mahindra & Mahindra will be actively supporting the Zero Fatality initiative under its 'Rise for Good' CSR program and will also contribute by way of employee volunteer time. On the other hand, SaveLIFE Foundation which is highly recognised for its work in the area of road safety and emergency medical care, has conceptualised the project along with MSRDC and Government of Maharashtra. The success of the above initiative hopes to create a replicable model for other roads in the country.