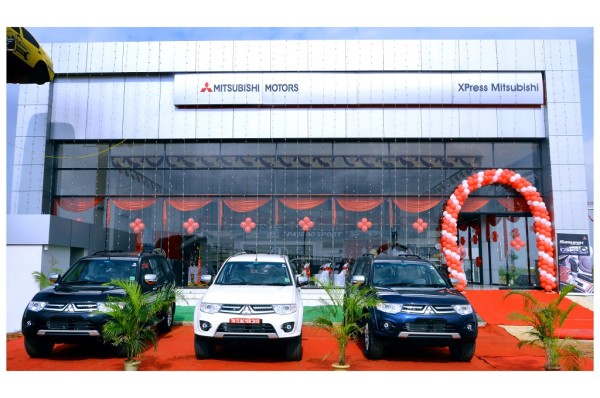 Hindustan Motor Financial Corporation Ltd. (HMFCL), manufacturer and marketer of 'Mitsubishi' brand vehicles in India, announced the opening of a new 3S facility dealership – Xpress Mitsubishi – in picturesque Tirunelveli district of Tamil Nadu.
The dealership was inaugurated by Nainar Nagenthran, MLA from Tirunelveli district in the august presence of the Deputy Mayor of the district P Jeganathan. Top officials of HMFCL were present on the occasion.
Mitsubishi currently has only one product which is the Pajero Sport and is sold in 2 variants manual and automatic. The Pajero has been a strong brand in the Indian SUV segment but the company has not been able to capitalise on this SUV mainly due to a small dealer network.
Hindustan Motor Financial Corporation is working towards expanding the network and this is one such attempt.
The dealership ensures superior service quality of the Mitsubishi brand and an exclusive after-sales space, offering full service facility and managed by trained service personnel. A primary market research has suggested an upsurge in demand for SUVs in the region and Xpress Mitsubishi will look to capitalize on this demand to further strengthen Mitsubishi's position and popularity. The dealership is strategically located in Tirunelveli on a highway bordering two great southern states of Tamil Nadu and Kerala.
The Rs. 25-30 lakh SUV segment has the launch of the new Endeavour and Chevrolet Trailblazer which are new products. Toyota too will soon join this segment with the launch of the new Fortuner. Isuzu has also hinted of brining in the new MU-X to replace the MU-7. It remains a question when the new Pajero Sport will make it to India.
The next big launches from Mitsubishi stable include the new Outlander and Attrage sedan. We hope the Lancer makes India debut again to help the rival of brand in India.