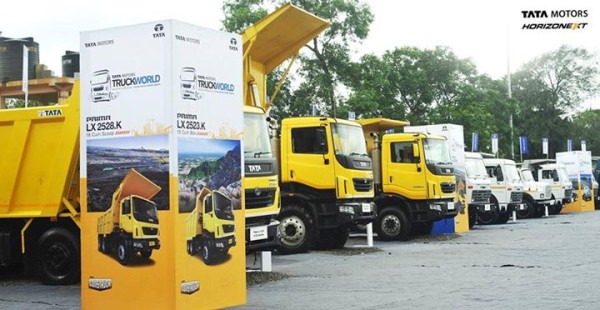 The Commercial vehicle industry has started showing positive signs mainly in the M&HCV (Truck) Industry, while the LV segment is still struggling.
According to a report from ICRA, the M&HCV (Trucks) industry is expected to grow by 19-21 % in FY16 owing to improving viability for fleet operators, replacement-led demand (following two years of capacity deferral by fleet operators).
Pre-buying ahead of implementation of BS-IV emission norms and Anti-Lock Braking Systems (ABS), have reflected in 35.1% growth in M&HCV (Truck) segment in H1FY2016.
Tata Motors and Ashok Leyland have also posted higher sales in the M&HCV (Trucks) segment.
The LCV (Truck) segment would continue to face challenges (expected to decline by 8-10%) in FY 2016 as segment's prospects continue to be influenced by overcapacity issues and constrained financing environment amidst rising delinquencies.
Some of the factors that are likely to support steady demand for LCVs going forward include a) further proliferation of "Hub-n-Spoke" logistics model with the implementation of GST, b) relatively untapped potential in semi-urban and rural areas and c) improving urbanization levels.
Moreover, the emergence of SCVs has also been a source of attractive employment opportunities for first time buyers (FTBs), which along with an established financing market will also support demand for LCVs. Accordingly; we expect demand for LCVs will grow at CAGR (%) 11-13% over the longer-term.
ICRA expects credit profile of CV OEMs to remain stable over the medium term on back of higher internal cash flow generation and relatively limited capital expenditure requirements.
Major players like Tata Motors and Mahindra & Mahindra has introduced new models in the SCV segment namely Tata Ace Mega and Mahindra Jeeto and Supro.
Tata Motors is coming out with a new range of affordable trucks, branded 'Signa'. Other players like Bharat Benz, Eicher and SML have also planned to introduce new products in the coming months.
Click here to read the full press release
Image source: Tata Motors FB page