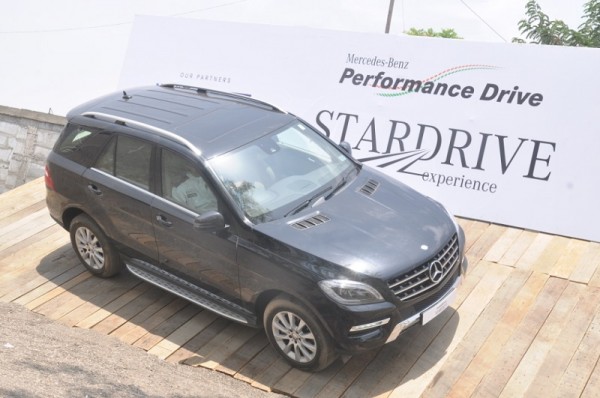 Mercedes-Benz India flagged off 2013 StarDrive Experience after successfully conducting the drive for three years. The Star Drive in its fourth year is designed by Mercedes-Benz to highlight the unparalleled safety features and cutting edge technology.
The StarDrive Experience is conducted by a team of experts having professional experience of 12-15 years. The driving expert team has also been trained by German experts from Mercedes-Benz driving team.
The StarDrive Experience is conducted in association with Daimler Financial Services and Mobil and will be organized in Ahmedabad, Gurgaon, Hyderabad, Calicut, Pune, Mumbai and few more cities. Since its inception more 8000 participants have experienced the Stardrive and is one of the most successful events by Mercedes-Benz.
The participants get to experience Merc's Pro-Engineering Package, Airmatic Package, 4ETS, Downhill Speed Regulation (DSR) etc. and also drive ML-Class, the GL-Class SUV's, the C-Class and E-Class sedans.
Mercedes-Benz will also display the new B-Class, SLK Class and E-Class cabriolet at these events.