Mercedes-Benz India became the first auto maker in India to introduce the first BSVI vehicles two years ahead of the impending regulations. The company rolled out the facelifted S-Class saloon which will be introduced in the Indian market later in 2018.
The new Mercedes-Benz BS VI vehicles are also compatible with BS IV fuel and the upcoming S 350d and Mercedes-Maybach S 560 also gets ARAI certificate as 'Indian Crash Norm Compliant' vehicles.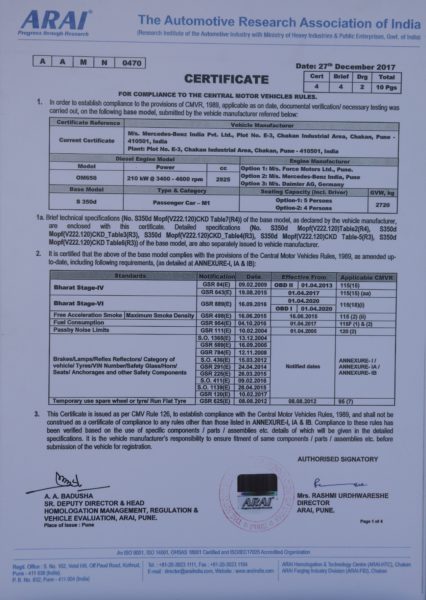 The Certificate of Compliance to the CMVR (Central Motor Vehicles Rule) for Mercedes-Benz India was presented by ARAI Director, Smt. Rashmi Urdhwareshe to Mr. Roland Folger, MD & CEO, in the honorable presence of Shri Nitin Gadkari Ji, Minister of Road Transport Highways & Shipping and Water Resource, River Development, & Ganga Rejuvenation and Shri Abhay Damle Ji, Joint Secretary, Ministry of Road Transport Highways and other dignitaries.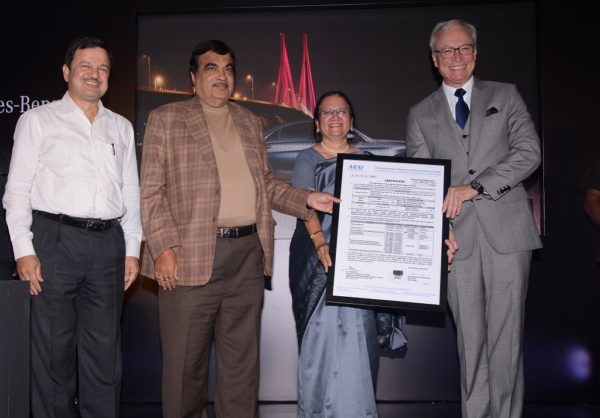 The cars with 'First BS VI vehicles' will now become vehicles the lowest ever emission for an Made in India, Internal Combustion Engine. The PM limit in the BS-VI Diesel engine is lower by 82% than that of BS-IV Diesel.  Drastic reduction in the NOx emissions level by 68% with the introduction of BS VI leading to reduction in gap between petrol and diesel emissions.
With the implementation of BS VI the regulatory thresholds for diesel and petrol cars are almost at an equal level.
The BS VI tests conducted on both these vehicle included:
Stringent emission testing (including Particulate numbers)
Engine power test | On-board-diagnosis test
Real world driving emission (RDE) data collection
 The BS VI petrol engine will be featured in the Mercedes-Maybach S 560 and the diesel engine in the New S-Class to be launched later in 2018.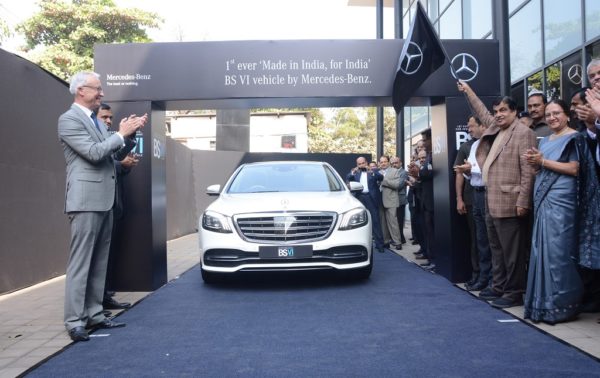 The Government is trying to advance BS VI grade fuel availability in Delhi NCT by April, 2018 and shift to BS VI norms by April, 2020 across the country.
The S 350d vehicle comes with a state-of-art engine and exhaust after treatment technology, such as refined engine, EGR, DPF, SCR etc. The new six-cylinder Diesel engine is designed to comply with future emissions legislation (RDE – Real Driving Emissions). The S 350 d features the most powerful diesel car in Mercedes-Benz history.