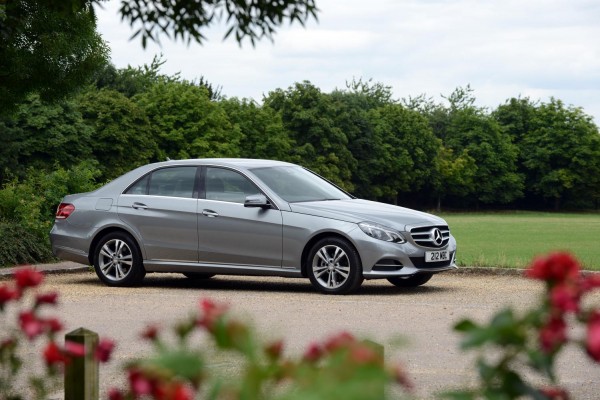 Mercedes-Benz will soon shift from 7G TRONIC to 9G TRONIC transmission taking another leap compared to their rivals which currently offer 8 Speed Tiptronic on their range. The first car to receives the mechanical upgrade will be the E-Class range. From September there will a number of changes for the E-Class range, including the introduction of the new 9G-Tronic gearbox, new standard equipment, more power and lower emissions.  Mercedes-Benz developed the 9G-Tronic gearbox in-house and will be twined with the E 350 BlueTEC engine in the Saloon, Estate, Coupé and Cabriolet.
The E 220 BlueTEC will see an increase in power to 177 hp (179.5PS) (+ 7hp), with a reduction in CO2 emissions of up to 16 g/km whilst still being paired with the 7G-Tronic transmission.  The E 220 BlueTEC SE Saloon now boasts the lowest CO2 emissions of the range at 116 g/km.  The E 400 AMG Sport will be replaced by E 400 AMG Line the V6 will now boast of a larger 3,498 cc with lower emissions of up to 17 g/km on the Coupe and Cabriolet.
In terms of safety the E-Class range will now be equipped with Collision Prevention Assist Plus fitted as standard to every E-Class Saloon, Estate, Coupe and Cabriolet which helps to reduce the impact of rear-end collisions.  The system provides visual and acoustic warnings when a head-on collision is imminent.  The adaptive brake boosting effect and activation of Pre-Safe® take place when the driver applies the brake, and if the driver fails to respond autonomous braking will be activated at speeds up to 62 mph to reduce the severity of a collision with slower or stopping vehicles.
The system can also brake in response to stationary vehicles at speeds up to 30 mph and prevent rear-end collisions at speeds of up to 24 mph.
A Premium and Premium Plus Package will also be available.  The Premium Package for the E-Class Saloon will feature a Panoramic Glass Sunroof, Memory Package, Rear Split Folding Seats, and a Reversing Camera for £2,695. The Premium Plus Package gets additional equipment which includes Keyless-GO Comfort Pack and a Harman Kardon® sound system for £3,895.  Costs for the Estate are £2,395 and £3,495 for the Premium and Premium Plus Packages respectively.
The E-Class with updated transmission may be brought to India in 2015 and the Cabriolet and Coupe may also be launched which were discontinued when the facelifted E-Class was launched in 2013. The E-Class will receive a model year change in 2016-17.