Mercedes Benz conducted the Luxe Drive Live in Mumbai on 27th & 28th October 2018 where patrons were given an opportunity to drive their favourite Mercedes Benz vehicles on specially designed tracks. Adding to the excitement was the MTV session to create a perfect weekend for participants. Mercedes-Benz India also associated with celebrity Chef Ranveer Brar for some epicurean delights for patrons coupled with an exclusive workshop on Gourmet and food photography.

Speaking on the occasion, Mr. Michael Jopp, VP – Sales and Marketing MercedesBenz India said, "After a fascinating response in Lucknow, Delhi, Jodhpur and Ahmedabad, the Mercedes-Benz Luxe Drive Live is set to dazzle the city of Mumbai with its Phase-II drives. Mumbai, the financial capital of India, is strategically a very important market for Mercedes-Benz India. One of the fastest growing cities in the world, Mumbai is a unique city, and a hub of opportunities – the quintessential city of dreams. The city of Mumbai has its own appeal and fascination towards grandeur & elegance. We are delighted to announce that we are bringing an innovative customer engaging initiative like Luxe Dive Live to this city. Through these events, our focus is to provide our potential customers an enthralling experience of our exclusive range of products while showcasing the brand capabilities and finesse."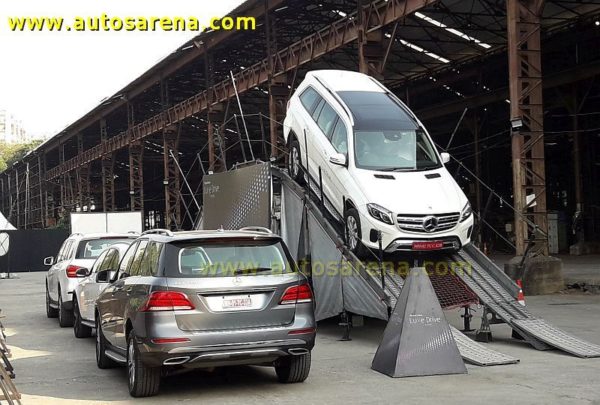 To increase the drive experience and product exposure for all our SUVs, Mercedes-Benz also has a specially designed self-drive zone dedicated to experience the GLA & GLC
Self-Drive experience of our GLA, CLA
Self-Drive experience on a specially designed off-road track for GLC & GLE 250d, GLE 350 d & GLS 350 d
SUV demonstration drives showcasing off-road capabilities of GLE 350 d and GLS 350 d
Pre-safe demonstration in the C-Class and E-Class
Innovative car displays consisting of a range of the new product launches and brand shapers
One display car to be accessorised to showcase Mercedes-Benz Accessories
An immersive experience with the most intelligent three-pointed star, Mercedes Benz S Class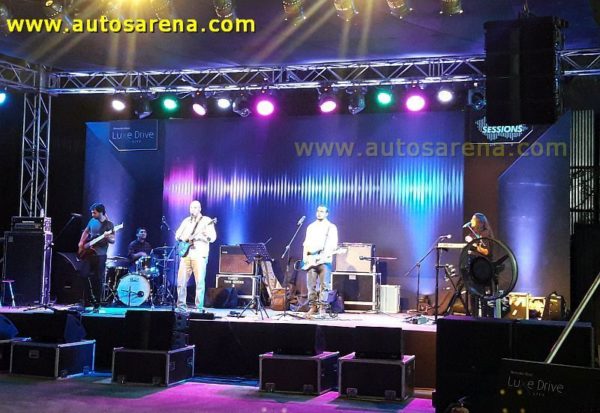 As an industry first initiative, Mercedes-Benz India paired up with MTV for MTV sessions – a series of live music gigs and presenting some of the supremely talented artists such as Kamakshi Khanna and Hari Sukhmai along with prominent bands that included – The Yellow Diary and Paradigm Shift.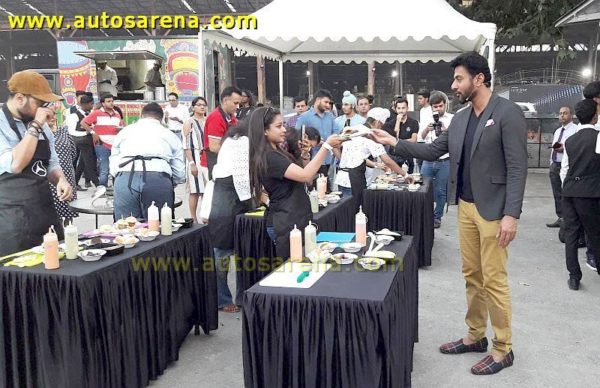 Gourmet has been the most successful engagement pillar for Luxe Drive over the years as it presents a perfect blend of luxury and lifestyle. Chef Ranveer Brar presented a unique gastronomical experience on both the days of the event. He engaged participants with a new and exclusive workshop on Gourmet and food Photography.
IMAGE GALLERY