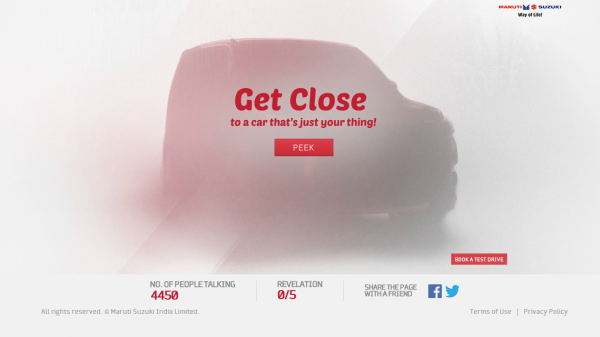 Maruti Suzuki will launch its all new WagonR Stingray tomorrow. We have snapped the car and posted a many images of the Stingray in the hot red marketing colour.  The company will launch the car in the Capital city of India and have launched the micro site which shows a sneek peak of the car. The company has also released a small video of the TVC (making) which show some glimpses of the car.
Click on the link to read more on the WagonR Stingray: Link
Under the hood the car will get the same mechanicals as the current WagonR. The dimensions could vary slightly as the Stingray gets a smaller hood (in terms of length) as compared to the standard car.
One can visit the micro site link: marutisuzukistingray.com to get more info (after the launch) and even book a test drive. The car will help Maruti Suzuki battle the slowdown which has had a serious impact on sales. The new Stingray will also help to boost the WagonR brand which has been averaging about 10,000 plus units per month.
The Stingray will help Maruti Suzuki counter Hyundai's new Grand i10 which is going to hit the market on the 3rd of September.
Stay tuned for the prices and more updates on AutosArena.com