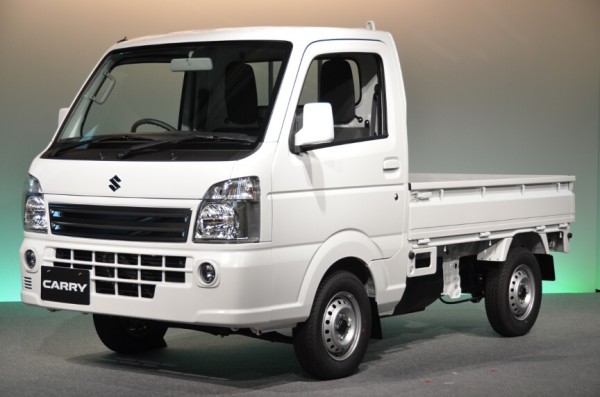 Maruti plus diesel is a perfect formula for those looking for a hassle free ownership experience and lower running costs. Currently Maruti has to rely on their Italian partner FIAT for diesel powertrains which has helped 3 of their important cars, the Swift, Ertiga and Dzire to get a strong hold in the Indian market.
Well this will soon change with Maruti Suzuki launching their first diesel engine in 2015. Maruti plans to introduce a series of diesel engines with 0.8, 1.0 and 1.4 cubic capacity units. The 0.8 cc with 792cc will be launched in Indian on the upcoming LCV platform (code named Y9T). The diesel engines have been developed in Japan with inputs from the Indian arm to meet the Indian diesel quality. The 2 cylinder diesel engine will feature turbocharging technology making it the smallest diesel engine with a turbocharger which is manufactured by Turbo Energy Limited (TEL), a joint venture between Brakes India (A TVS Group company) and BorgWarner Turbo Systems
With the LCV, Maruti will be able to cater to a new segment which is currently dominated by Tata with the Ace platform. The LCV will be based on the Carry which is available globally with a petrol engine and will have a payload of 800 kgs.
The higher capacity diesel engines will be used on the next gen Swift and bigger platforms. The 0.8 diesel in a higher power tune will make it in the Celerio and Wagon R in future.