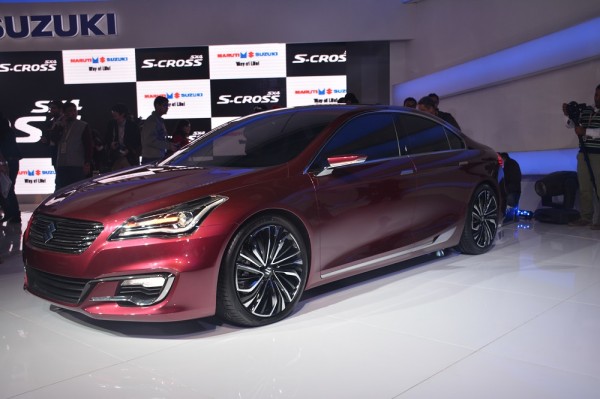 Maruti Suzuki India's largest car maker unveiled two global models, the new CIAZ concept sedan and the SX4 S-CROSS on the first day of 2014 Auto Expo. The theme for the 2014 expo is 'Celebrate' which pairs spontaneity and spirit of unity in India and also showcased 13 customised cars of their existing line-up.
he CIAZ (pronounced as: chi-aaz) Concept and the SX4 S-CROSS were jointly unveiled by Mr. Toshihiro Suzuki, Executive Vice President, Suzuki Motor Corporation, Japan and Mr. Kenichi Ayukawa, Managing Director and CEO, Marui Suzuki India.
The two models took the centre stage at the Auto Expo and also gave a glimpse of what Maruti has in store for India in the next two years. Maruti Suzuki is a leader in the small car segment but has failed to create the same buzz in the premium and higher segments. The two new offerings SX-Cross and Ciaz will help the automaker to once again create some excitement and regain customer in the higher segments.
Concept CIAZ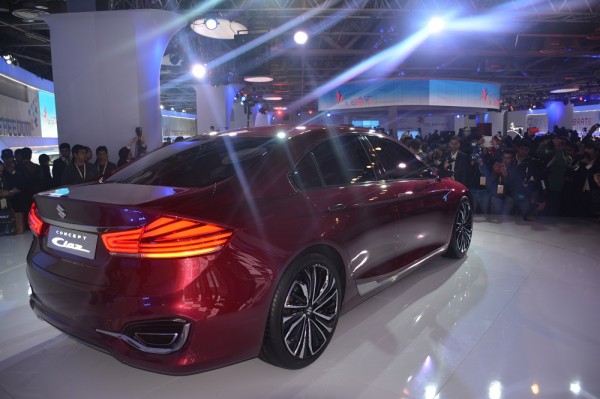 The CIAZ Concept sedan is positioned in the A3-segment designed by Suzuki Motor Corporation for markets such as India and China. The concept is a combination of sportiness and elegance and will help Maruti to strengthen the portfolio in upper A3 segment where the company offer's the Kizashi sedan and is selling in very limited numbers.
Global SX4 S-CROSS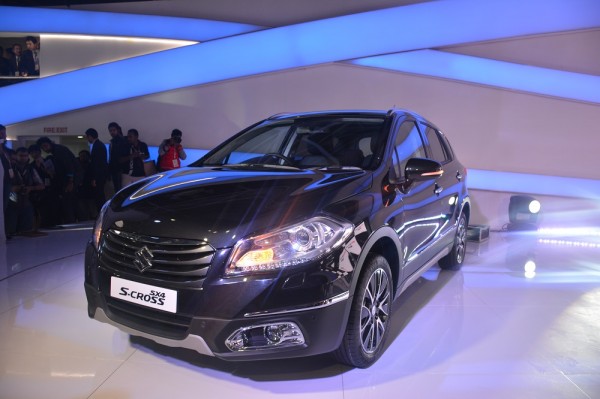 The Global model SX4 S-CROSS is a very exciting offering and is a much needed product for the Indian car maker to enter the sub-15 lakh pricing SUV which saw tremendous growth with the launch of Renault Duster and other SUV's.
The SX4 Cross will not only Maruti to enter an all new segment but will also pave the road for the upcoming SUV Alpha which was showcased at the 2012 Auto Expo. With the Ertiga displaying a very positive result has given Maruti higher confidence to enter new segments.
Stay tuned for more details on all the happenings @ 2014 Auto Expo