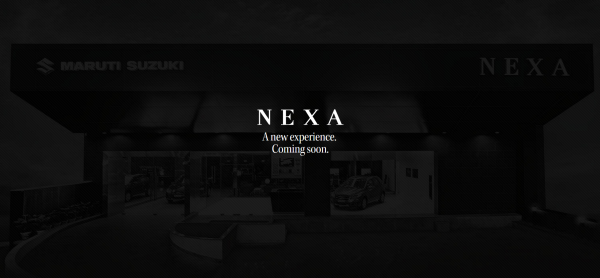 India's largest car maker is all set to unveil their next big phase on the 23rd of this month with the launch of NEXA brand and the premium dealerships set-up.
The NEXA dealerships will offer premium and personalised experience to attract high end customers.
With NEXA Maruti Suzuki will not sell mass volume products like Alto, Celerio, Swfit and Ertiga.
The new S-Cross will be the first product to be sold in NEXA premium dealerships.
Maruti Suzuki plans to set-up 30 dealers in the first phase which will cover upto 65% of the premium market which is currently dominated Honda, Toyota, SKODA, and Volkswagen.
The Ciaz may join the NEXA dealerships in future along with the new YRA (could be called FRONX) and the upcoming compact SUV code name YBA.
With the new premium dealerships Maruti could also consider bringing the Grand Vitara SUV and Kizashi sedan in India again.
Maruti Suzuki have set an ambitious target of 2 million vehicle sales by 2020 in India and expect premium vehicles to contribute a significant role in achieving this target.
Maruti Suzuki has been promoting NEXA dealerships on wheels using big trailers in various cities to create the much needed hype and buzz. The trailer has been designed to accommodate a S-Cross with premium interiors to give the customers the first look of NEXA dealers.
Image source – NEXA Facebook page