SHVS Hybrid technology is currently available on Ciaz and Ertiga only.
The country's largest carmaker Maruti Suzuki as achieved another milestone of selling over 1 lakhs cars equipped with SHVS Hybrid technology.
Maruti Suzuki SHVS mild hybrid technology made its debut in Ciaz sedan and was soon introduced in Ertiga MPV.
SHVS Hybrid technology is currently avaialble only on diesel models in the Indian market and now accounts for 60-65.
The Ciaz diesel with SHVS has slightly higher sales as compared to Ertiga diesel with SHVS.
How SHVS works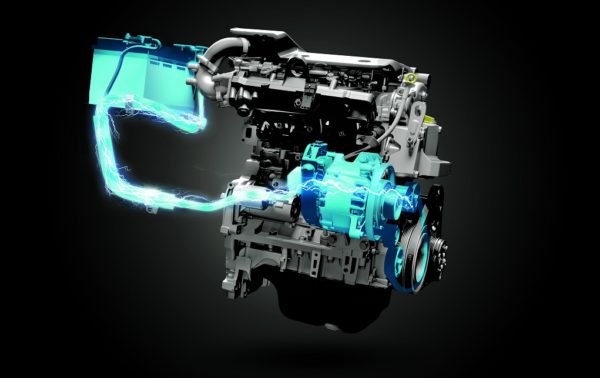 SHVS (Smart Hybrid Vehicle by Suzuki) technology uses an Integrated Starter Generator (ISG) and an advance high capacity battery.
This system supplements engine's power, making it more efficient than the conventional set up. The energy saved while decelerating/braking, which is otherwise lost, is stored in the advance high capacity battery and assists during acceleration (for eg, gradient climbing). This combination results into a peppy, powerful & fuel efficient vehicle
Salient features of SHVS technology
Idle Stop Start – the engine stops automatically when the car is idle and starts again when the clutch is depressed. This helps in increasing fuel efficiency.
Torque Assist function – The regeneration of the energy assists the torque function which helps the engine is providing optimal acceleration and performance.
Brake Energy Regeneration – Braking charges the battery and generates energy to assist the engine's idle stop start function and helps the engine during acceleration.
Gear Shift indicator – it prompts the driver to effectively change gears. This helps to ensure a smoother ride and better fuel efficiency.
Also read – Maruti Suzuki Ciaz facelift coming in 2017