Maruti Suzuki India, leader in passenger vehicles, sold a total of 130,280 units in February 2017. This includes 120,735 units in domestic market and 9545 units of exports. The Company had sold a total of 117,451 units in February 2016.
Maruti Suzuki posted highest sales so far in the last couple of months crossing 120,735 units this month. Post demonetisation, sales have increased and the company is riding strong on new launches like the Ignis, Vitara Brezza and Baleno premium hatch.
The Vitara Brezza crossed the 1 lakh sales milestone.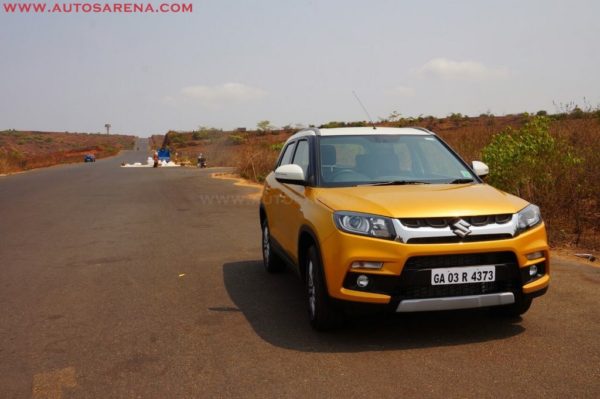 The entry segment which consists of Alto, Alto K10 and Wagon R posted sales of 33079 units. Swift, Ritz, Celerio, Ignis, Baleno, Dzire together sold 47002 while the Ciaz managed to sell 5886 units.
Omni, Eeco continued to post strong sales of 14195. The UV segment Gypsy, Ertiga, S-Cross, Vitara Brezza posted strong sales of 17863 largely contributed by Vitara Brezza.

The sales figures for February 2017 are given below:
The sales figures for February 2017 are given below:
Category : Sub-segment
Models
February
Till February
April'15 – March'16

2017

2016
% Change
2016-17

2015-16

% Change
A: Mini
Alto, WagonR
33079
35495
-6.80%
383008
396299
-3.40%

432977

A: Compact
Swift, Ritz, Celerio, Ignis, Baleno, Dzire

47002

42970
9.40%
524151
495165
5.90%

541951

A: Super Compact
Dzire Tour
2574
3522
-26.90%
31446
35142
-10.50%

38303

A: Mid-Size
Ciaz
5886
5162
14.00%
59530
48753
22.10%

54233

Total A: Passenger Vehicles
88541
87149
1.60%
998135
975359
2.30%

1067464

B: Utility vehicles
Gypsy, Ertiga, S-Cross, Vitara Brezza
17863
8484
110.50%
177430
80522
120.30%

94416

C: Vans
Omni, Eeco

14195

12482
13.70%
140381
130575
7.50%

143471

Total Domestic Passenger Vehicle Sales
       1,20,599
       1,08,115
                   0
       13,15,946
       11,86,456
10.90%
       13,05,351
Light Commercial Vehicles
Super Carry

136

–
–
596
–
–

–

Total Domestic Sales
       1,20,735
       1,08,115
                   0
       13,16,542
       11,86,456
                   0
       13,05,351
Total Export Sales
9545
9336
2.20%
         1,12,298
1,13,447

-1.00%

         1,23,897
Total Sales (Domestic + Export)
       1,30,280
       1,17,451
                   0
       14,28,840
       12,99,903
                   0
       14,29,248
(Vitara Brezza launched in March 2016, Ignis launched in Jan 2017)